MX Player is here with a horror comedy- Pati, patni aur woh.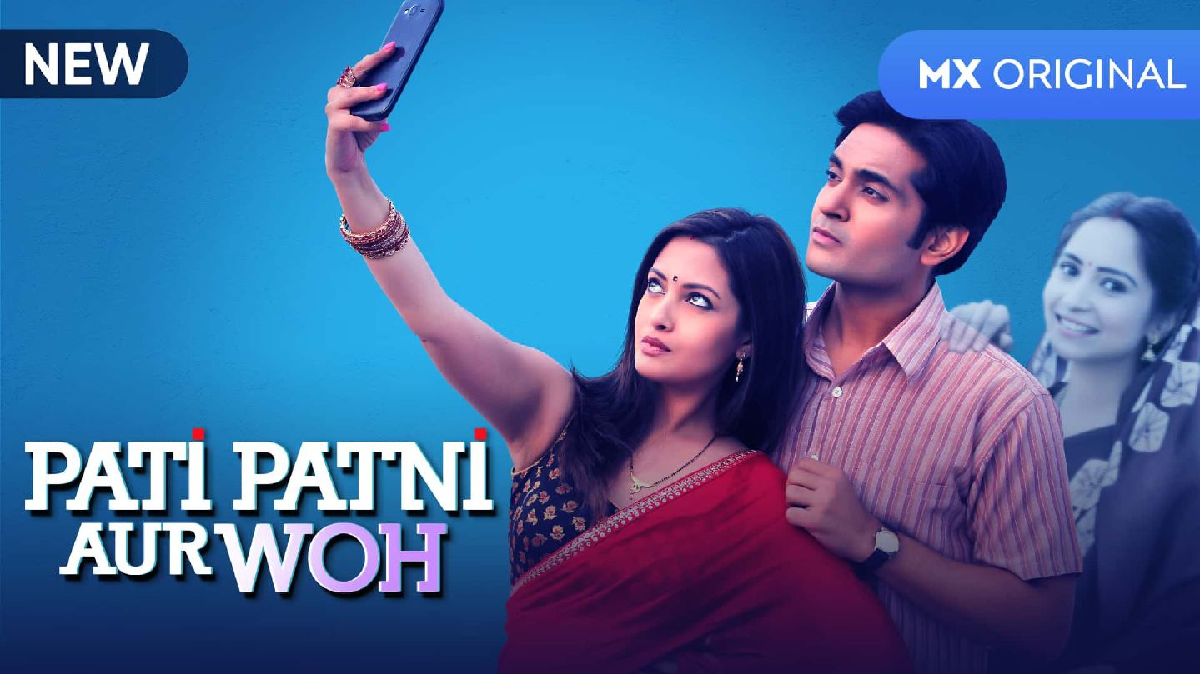 Actress Riya Sen is all set to appear on the OTT platform, MX Player with her new series Pati, Patni aur woh. Pati, Patni aur woh is a horror comedy and is available on MX Player for users to enjoy. The series about a couple who are happy in their life but they have to deal with the dead wife of the husband before they go ahead. The horror and comedy follow once the new wife deals with this situation.
The series consists of 10 episodes and is the story of a man Mohan ( played by Anant Vidhaat) who is stuck due to his dead wife whose soul has not yet left the world. Mohan is now married to Rimjhim played by Riya Sen. The dead wife is played by Vinny Arora. The story is about the perfect combination of love, drama and some horror as well. The story is directed by Nisheeth Neerav Neelkanth and also features Saksham Shukla and Siddharth Chaturvedi.
The series consists of 10 episodes and though it begins with the usual story. It takes a twist when you are least expecting it. It is not very scary incase you are taken aback by the fact that it is a horror series. There are definitely some funny moments that will steam off the heat. The love and romance between a couple is also shown and how they deal with life obstacles together as they come face to face with them.
Movie Cast

Riya Sen
Vinny Arora
Anant Vidhaat
Saksham Shukla
Siddharth Chaturvedi
Pati Patni Aur Woh Web Series Full Details :
Pati Patni Aur Woh has released on 11-June-2020 on MX Player. We do not have any news yet of the season 2 of the web series.
Available Language: Hindi
Streaming Partner: MX Player
Release date: 11-June-2020
Director:Nisheeth Neerav, Neelkanth
Producers: Harjeet Chhabra, Mantraraj, Miraj
Music director: Sunny Subramanian
MX Player is here with a horror comedy- Pati, patni aur woh.