Netflix launches yet another movie, Choked focused on demonetization.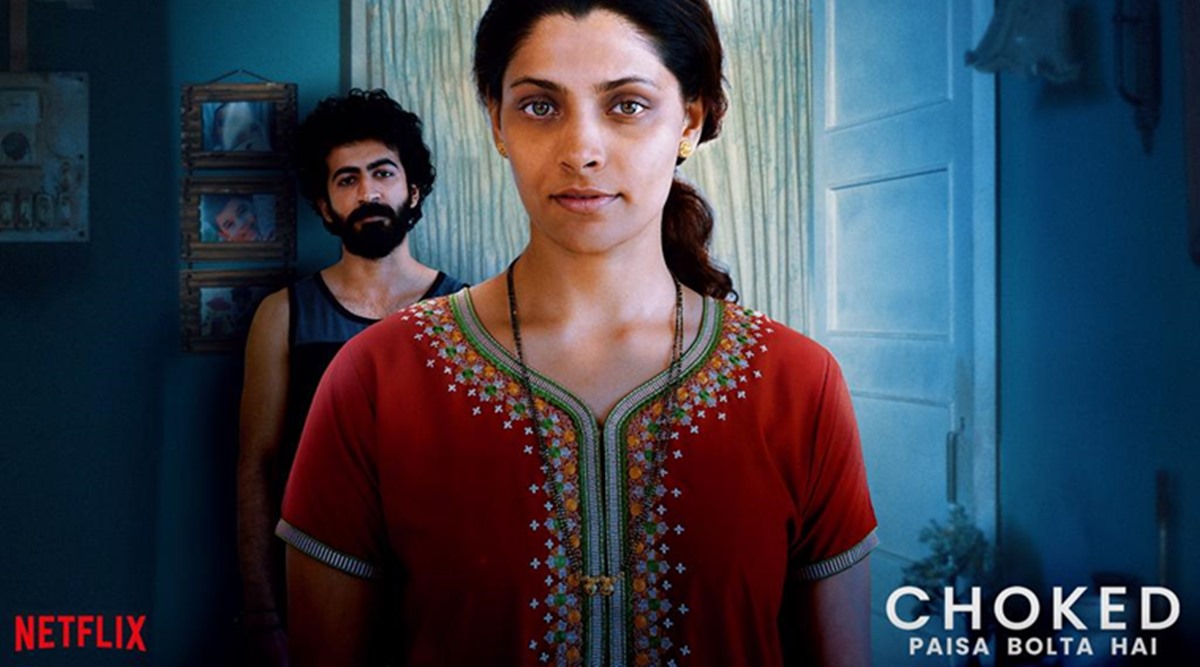 Choked Movie Review
There are more and more new shows being launched with this lockdown and Netflix is leading this race currently. With Choked launched on 5th June, 2020 a new concept is now being harnessed in this movie. We have all been through the demonetization phase that happened overnight and that is mainly what the story is about.
Story
The series stars Saiyami Kher and Roshan Mathew in lead roles in this movie and Anirag Kashap is the director of the movie. The story is about a cashier whose life takes a turn when she discovers easy money in her house overnight. Her husband begins to get suspicious of her riches and she begins to enjoy her riches day in and out. The story shows the simple struggle of a middle class household as well.
The movie has a lot of interesting parts and keeps you gripped and wanting to know what happens next in every scene. The story is interesting and relatable at every stage and shows the struggle we all face. It is a simple story that is a definite watch if you are looking for something different and gripping.
Movie Cast
Saiyami Kher as Sarita Pillai
Roshan Mathew as Sushant Pillai
Rajshri Deshpandey
Amruta Subhash
Movie Release Date :-
The movie will release on Netflix on 5 June 2020, we will update you when we get update on any sequel or next part of choked movie.
Release date: 5 June 2020 (India)
Director: Anurag Kashyap
Written By: Nihit Bhave
Production companies: Good Bad Films
Music director: Karsh Kale
Watch Choked Movie Trailer Here :-
Netflix launches yet another movie, Choked focused on demonetization.