Dil Bechara trailer is here and we cannot help miss Sushant Singh Rajput.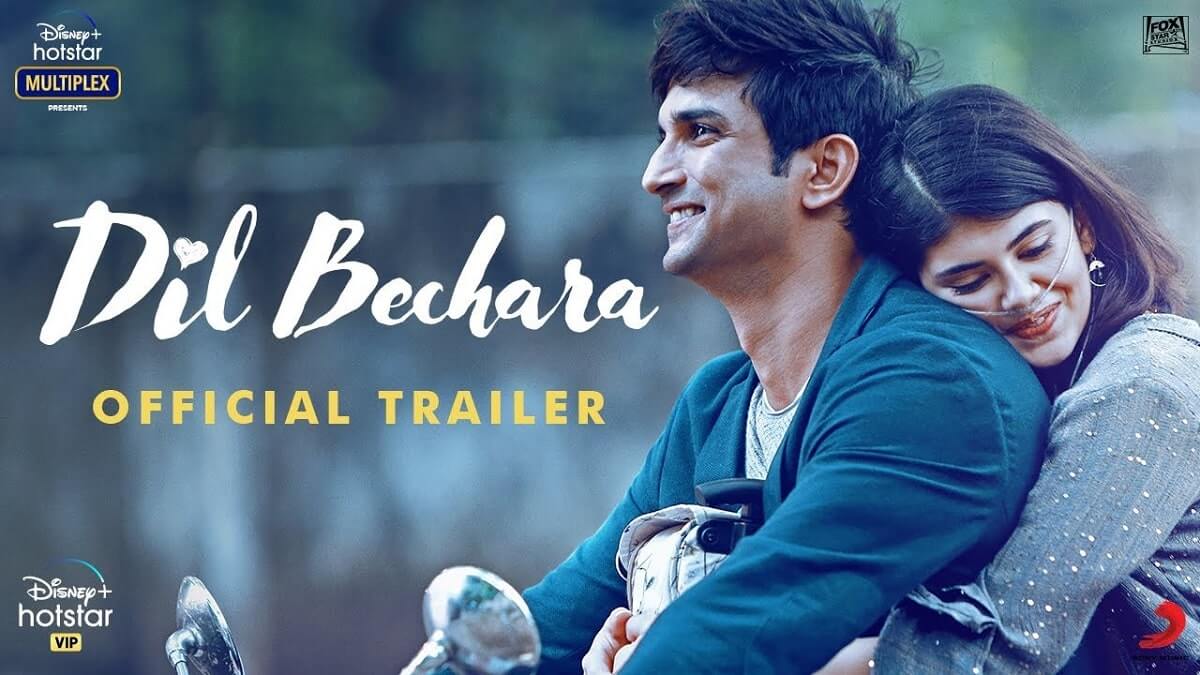 After the demise of Sushant Singh Rajput, we all have missed him more than ever. With the announcement of his last movie Dil Bechara which is going to release on Disney+Hotstar, we were all excited to see him one last time on the screen. Today, the official trailer of the movie, Dil Bechara has released on Youtube and it has got us emotional and we miss Sushant Singh Rajput all the more during this time.
The movie is going to be released on 24th July on Disney+Hostar due to the current pandemic situation. The movie directed by Mukesh Chhabra is based on John Green's 2012 bestseller- The fault in our stars. The movie was originally set to release in theatres on the 8th of May but later went on for an online release due to lockdown. Apart from Sushant Singh Rajput, the film also stars Sanjana Sanghi, Saif Ali Khan and Swastika Mukherjee in lead roles. As a memorial for Sushant Singh Rajput, the movie will be available on Disney+Hotstar for non-subscribers as well.
The movie is based on the famous book and the story is about two cancer patients. It challenges people to live their life to the fullest accepting all that life has in store for them. Check out the official trailer of the movie here.
Dil Bechara Movie full Details- Trailer, Cast, Release Date, Platform, New Season, Director.
Dil Bechara Movie is releasing on Hotstar on date 24-July-2020, we would refresh you once we found any information about the next part of the movie.
Dil Bechara movie Cast
Sushant Singh Rajput
Sanjana Sanghi
Sahil Vaid
Durgesh Kumar
Saurav Khurana
Dil Bechara MovieAvailable Language: Hindi
Dil Bechara MovieStreaming Partner: Hotstar
Dil Bechara Movie Release Date: 24-July-2020
Dil Bechara Movie Director: Mukesh Chhabra
Dil Bechara Movie Producers: Sanjeev Verma
Dil Bechara Movie Music: A.R. Rahman
Dil Bechara Movie Writer: Mukesh Chhabra, Suprotim Sengupta, John Green
Watch Dil Bechara Movie Trailer Here :