Does Space Force have a dull landing on the moon?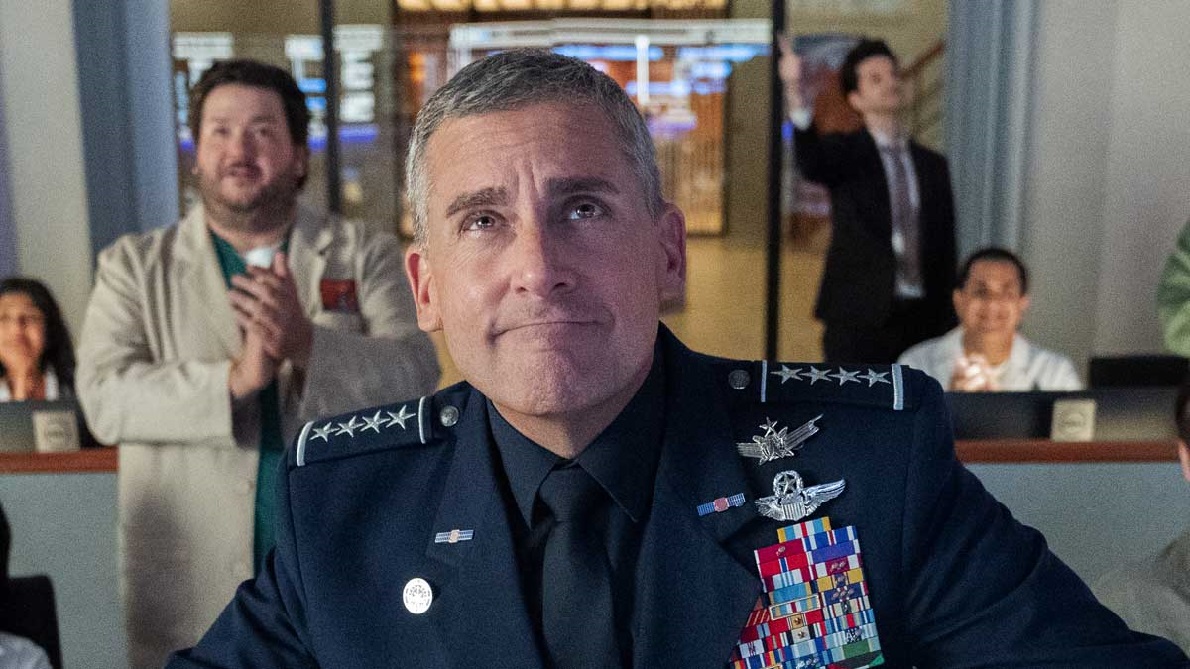 Space Force is out on Netflix and wants to tingle your funny bones with it. Mark R. Naird (Steve Carell) plays the lead role in the series and leads the way to a force the sixth branch of US armed forces and is summoned to lead the American Troops to the moon.
The series stars Steve Carell, John Malkovich, Lisa Kudrow in lead roles. Greg Daniels and Steve Carell are the creators of the show. The ten-part series, is replete with references to Star Wars, Star Trek and many other pop-cultural phenomena. Space Force brings the dream team of Carell and Greg Daniels, who gave us the supremely brilliant The Office seven years ago. But the Space Force is no Office, even though almost every second thing in the show reminds us of it. At the core of the show lies the dynamics between Mallory and Naird, and while one doesn't 'understand science' and other's 'loyalty to reason' is deemed a problem, they always have each other's back.
Space Force seems to be trying hard to create jokes and because we have all seen The Office, we have high hopes from the show and at times it manages to disappoint. There are multiple factors the show tries to focus on and in this struggle, we end up focusing on none. The show has comedy and will make you relate to some jokes that are deliberately made but don't expect a riot of laughter as you start watching this show.
Does Space Force have a dull landing on the moon?