LOST: The Half-Baked Thriller Movie fails to keep the momentum?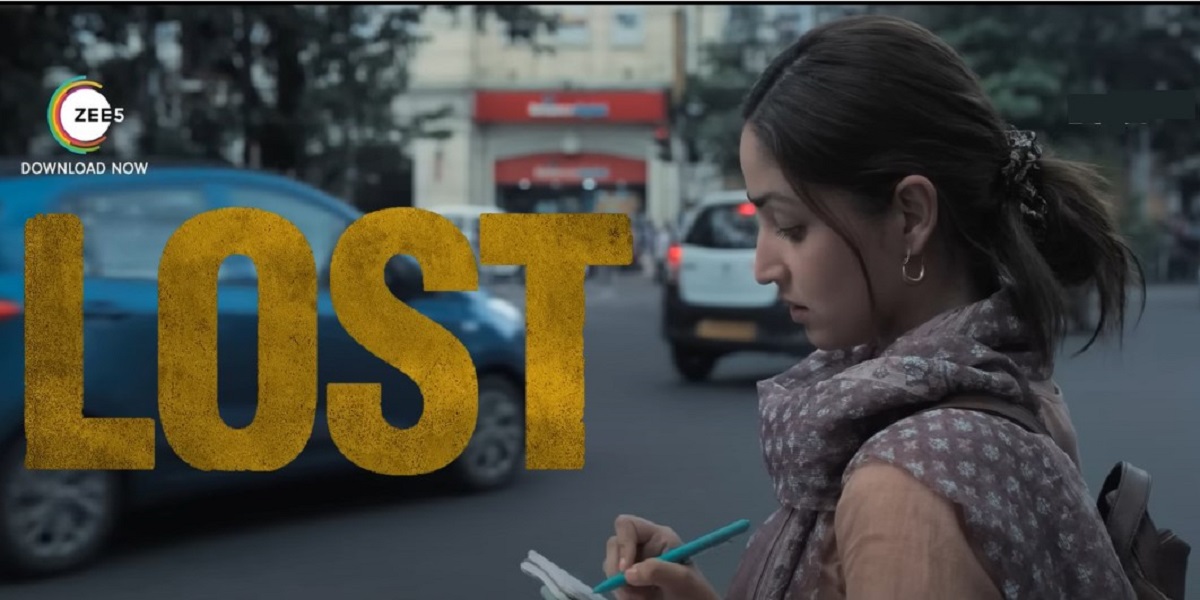 The film Lost,features Yami Gautam as a crime reporter who is in pursuit of a story. Directed by Aniruddha Roy Chowdhury, the film also stars Pankaj Kapur, Neil Bhoopalam, and Pia Bajpiee. The movie premiered on Zee5 on February 16. After Vicky Donor, it is perhaps the first film where Yami gets to play a well-rounded character and the competent actor doesn't disappoint. She looks the part of a hard-nosed journalist who is in danger of becoming an activist, while investigating a story that has a strong human angle.
The story is about A young theatre activist Ishaan Bharti (Tushar Pandey) who does 'nukkad naatak' on Kolkata's teeming streets, goes missing one fine day. His sister and mother are bereft, because no one, least of all the police, seems interested in searching for him. Vidhi Sahani (Yami Gautam), who is married to Jeet (Neil Bhoopalam)investigates this story and discovers the involvement of a girl Ankita Chauhan (Pia Bajpayee) who was in a relationship with Ishaan, and is now vying for an MLA's seat, working under the aegis of an established political leader Ranjan Varman (Rahul Khanna).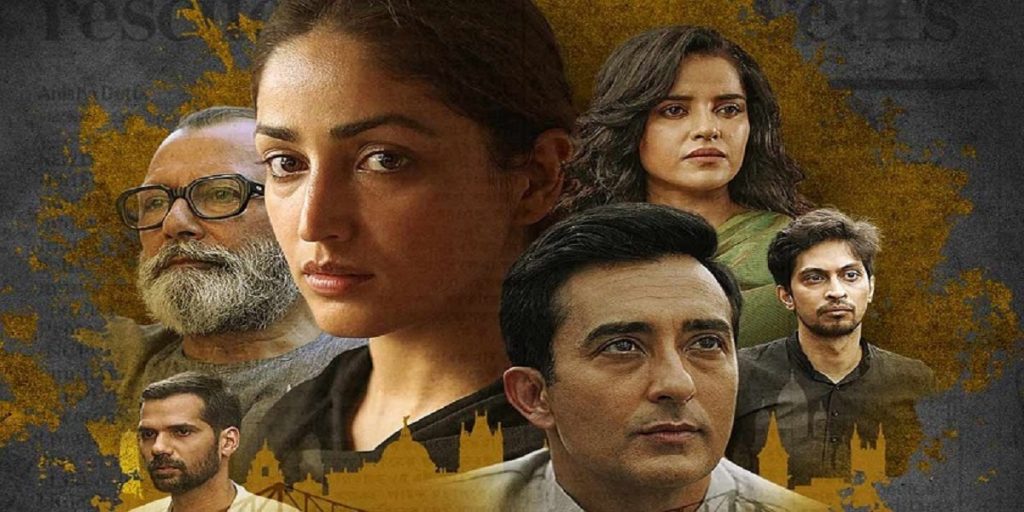 Moved by the family's anguish at having no leads on Ishan's sudden disappearance and piqued by the fact that the police refrains from questioning his girlfriend, Ankita (Pia Bajpayee) even though Ishan was last seen with her, Vidhi (Yami Gautam), a city-based crime reporter, takes it upon herself to see this story to the end. While there has been mild interest in the media on the case owing to a powerful politician, Ranjan Varman's (Rahul Khanna) connection with Ankita, most seem to have bought into the story peddled by the police. Director Anirrudha Roy Chowdhury, who had earlier helmed Pink, has not just dealt with the journalist and her quest for truth, but also dabbled with topics like class and caste differences at play, patriarchy with mentions of 'mardon wali field' and how Vidhi is one of the only 'female crime journalist'. There is also an ideological war about how journalists are similar to extremists, in the sense that they both try to 'manipulate' their version of an event and the consequences as the truth. This might be the biggest problem for the film. It loses focus here and there, and the plot loosens on its way. The build-up is, at times, painstakingly slow, but the climax seems to be too hurried.
'Lost' is more than just a straightjacketed thriller as it is thought provoking and speaks at many levels, including the chance of getting too emotionally invested in the subject of one's story. It's handled remarkably well and sensitively. Overall, An engaging first half of the movie keeps the intrigue high, but the second half fails to keep the momentum. At one point, you feel the big reveal would take your breath away and when things unfold, there's very little that surprises you. Written by Shyamal Sengupta and Ritesh Shah, the story has way too many loose ends that are difficult to overlook. It picks and drops pace without caring too much about holding on to audience's interest. Bodhaditya Banerjee's editing is patchy at places and some portions look abruptly stitched together.
Watch The Trailer:-
Lost movie cast: Yami Gautam, Pankaj Kapoor, Neel Bhoopalam, Rahul Khanna, Pia Bajpayee, Tushar Pandey
Lost movie director: Aniruddha Roy Chaudhary
Lost movie rating: 2 stars