Gulmohar – True Family drama film full of classic actors.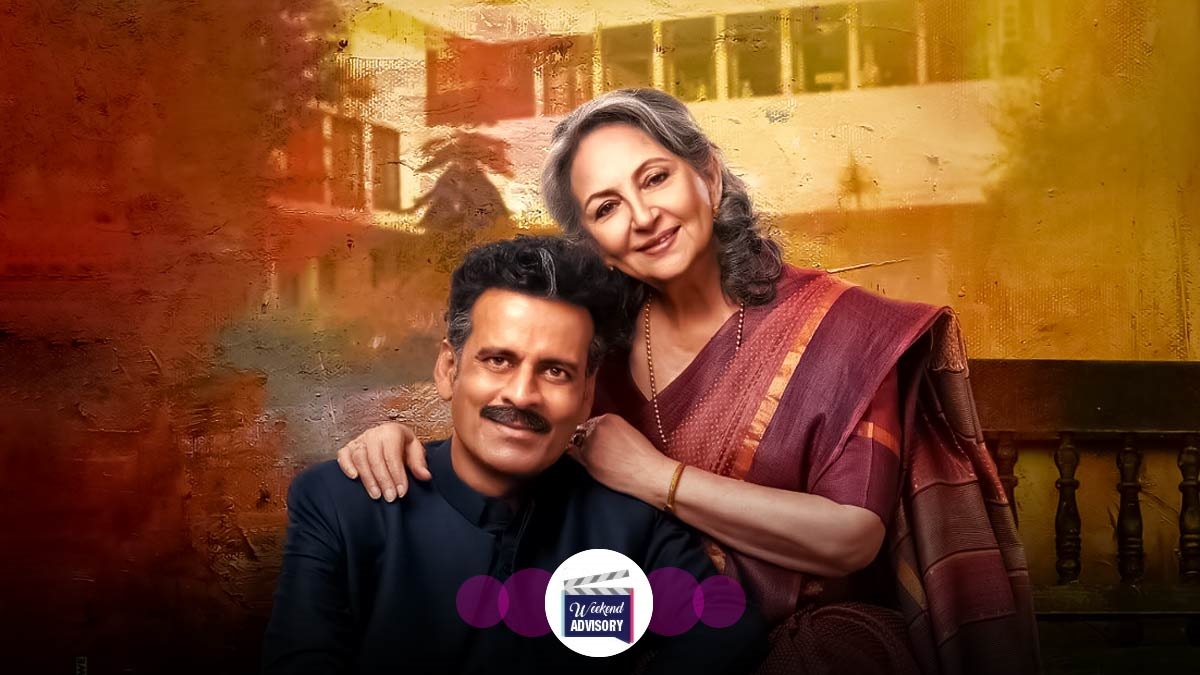 Gulmohar, directed by Rahul V Chittella starring Sharmila Tagore, Manoj Bajpayee, Suraj Sharma, Simran and Amol Palekar.Emotional. An engaging, genteel family drama that flips open crypts of the mind and the heart and probes the discomfiting secrets and fears that lie buried down there. Funny, sensitive, real – It's all of this and more packed in this ensemble affair that has a parallel story running for all characters.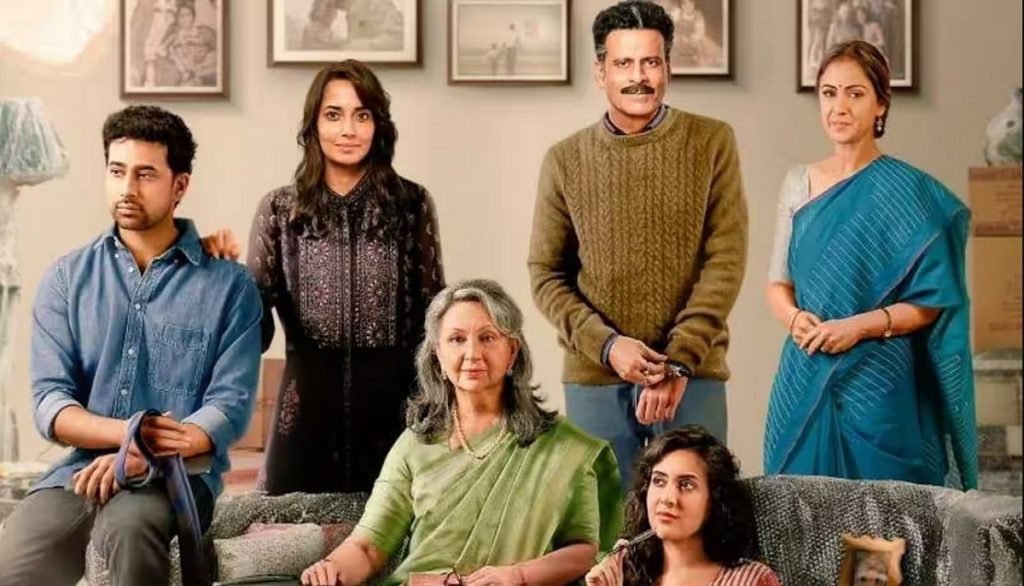 The Movie comprises people from three generations, chatting, bantering and smiling.Like many sharp movies, it doesn't tell just one story but stories within stories – and stories within those stories. And it does so maintaining a life-like rhythm: no pretence, no pretension, just clarity, simplicity, and (unexpected) poignancy and commentary. The movie is all about the drama that every family sees right from property disputes, people disputes to people demanding individual lifestyles.
Gulmohar, depicts A joint family who are living their final four days in their 31-year-old family home in Gulmohar before they begin their new life by moving to a new city. The movie starts off with a farewell celebration where Kusum Batra(Sharmila Tagore) – the head of the family – decides to celebrate the festival of Holi for the last time before leaving the house for good. This news shakes her son Arun Batra(Manoj Bajpayee) and her entire family.Simran as Indu plays the wife of Arun and daughter-in-law of Kusum. However, she is like every daughter-in-law for sure who respects her mother-in-law but behind her back, she is just the typical bahu. Amol Palekar essays the role of Arun's uncle who is like an obnoxious uncle that everyone dislikes. Suraj Sharma plays the role of Arun's son Aditya Batra who balances his emotional and strong side carefully, is fighting with his family and trying to make a name on his own but also has the utmost affection towards his family. While some are happy with Kusum's decision, there are some who are not very amused by it. As they have four days to leave the house and move on to their new lives, the family members see all the ups and downs in just these 4 days. In these four days, the family goes through all the highs and lows, where they experience heartbreaks and love.
Overall, Rahul V. Chittella captured all the aesthetics and how he shaped them for the audience to watch. Yes, somewhere you'll feel that he lost track of the screenplay by adding too many topics to the story but he kept the essence of the movie intact. The soft colour tone that he used for his frames is so warm and soothing, giving you a feel of a different era. Sharmila Tagore and Manoj Bajpayee have delivered a terrific performance while narrating a beautiful woven story of a family in today's generation; however, the slow pace of the movie can be a little buzzkill.
Watch The Trailor:-