Faraaz: Hansal Mehta's Hostage Drama Based on True Incident Failed To Leave As Much Of An Impact As It Should Have.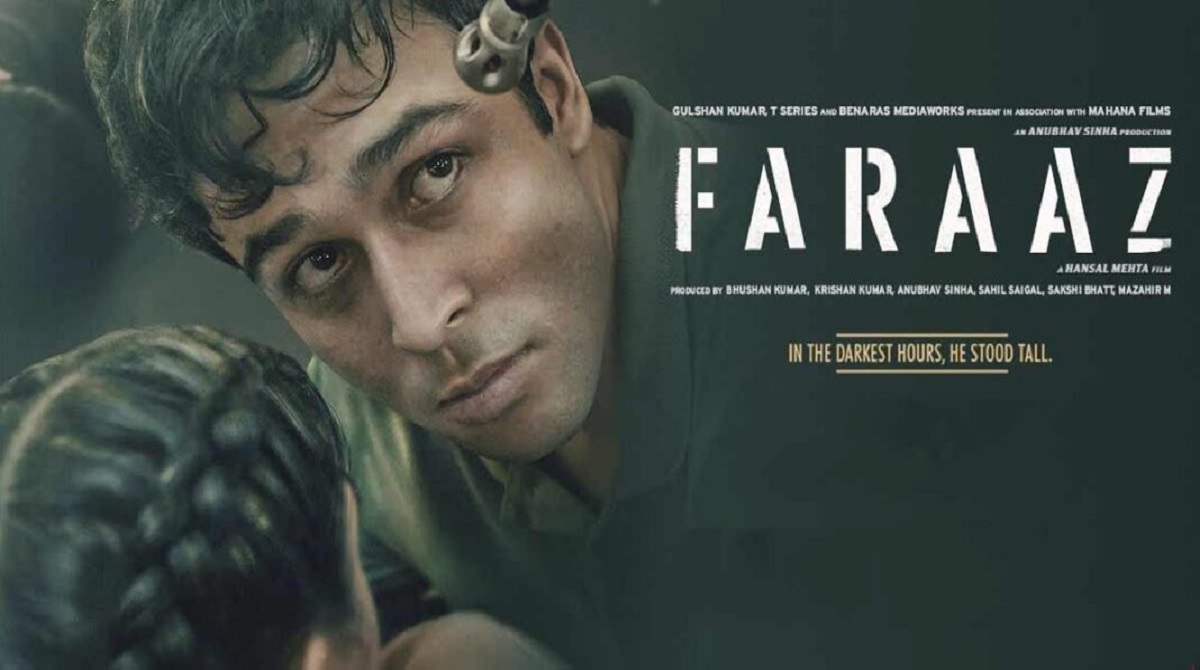 Faraaz, directed by Hansal Mehta is a hostage drama film based on a true incident in 2016, when a group of five heavily-armed young men took over a cafe (Holey Artisan Bakery) in Dhaka one night. In the firing, several diners, most of them foreigners, were killed and took several others hostage which mostly included Bangladeshi Muslims. One of the hostages was Faraaz (debutant Zahan Kapoor) a Bangladeshi Muslim, the scion of a wealthy, connected family.Showing exemplary courage, he stands up for his companions, one of them a Hindu. On the morning after, when the dazed survivors file out, Faraaz is not with them. He refused to abandon his two female friends at the time of attack and was shot dead along with them. The scenes that have been recreated inside the cafe bring back the horror and fear, leaving a lump in your throat.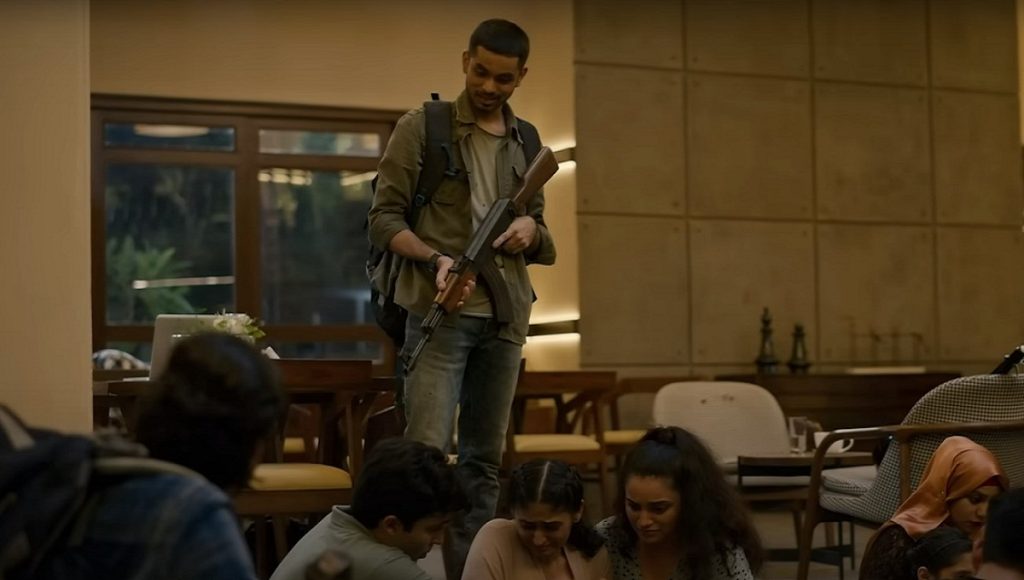 The story, co-written by Ritesh Shah, Kashyap Kapoor and Raghav Kakkar grips you tight and keeps you engaged for most parts. Pratham Mehta's cinematography is on-point the way it captures the shocking violence and shows how a high-end cafe got ravaged in a matter of minutes. The film shows just the right amount of bloodshed but has immense shock value with closeup shots of bullet wounds.
Hansal Mehta Known for his outspokenness and liberal ideologies, addresses a raging debate that's relevant in India and across the globe — tolerance versus intolerance, religion versus radicalism and humanity over everything else. It's rare to see hostage dramas making room for people with polarising views to have a face-to-face confrontation.
The first hour and a half of movie plays out as a procedural. Mehta gives us glimpses of the private lives of Zahan Kapoor's Faraaz and his family. Faraaz's mother, played by Juhi Babbar Soni, is unhappy about not being able to celebrate Eid with her family after her sons fail to apply for visas in time. Faraaz's mother wants him to study at Stanford, but he wants to spend the rest of his life in Bangladesh. At the same time, Mehta shows how a guy who works at a call center pushes a group of youngsters to commit an act of terrorism. The youngsters just barge into the location with Kalashnikov guns and start shooting down select victims. Then, they order people who look like Muslims to show their passports and recite their religious prayers. They also tell one of the hostages to pose for pictures with dead bodies around a table. At the same time, another Muslim with a guitar is told to play a song while the other hostages watch the scene unfold with bated breath. All being said, the highlight of Faraaz remains the soulful, moving lyrics of the song Musafir Ko Ghar Hi Jaana Hai. Written and composed by Sameer Rahat, it makes you feel the pain of the families who lost their loved ones and instils a sense of hope. Faraaz doesn't set out to send you home with a moral lesson yet puts across its point very subtly.
Overall, Hansal Mehta's Faraaz is a heart-rending recount of the 2016 terrorist attack in Dhaka. The movie moves at a snail's pace but documents the real-life incident with aplomb. Mehta deserves credit for not fictionalizing a real-life incident and maintaining subtlety throughout.
Watch Trailer:-