Rana Naidu Season 1: A Story Of Family, Loyalty, And Betrayal.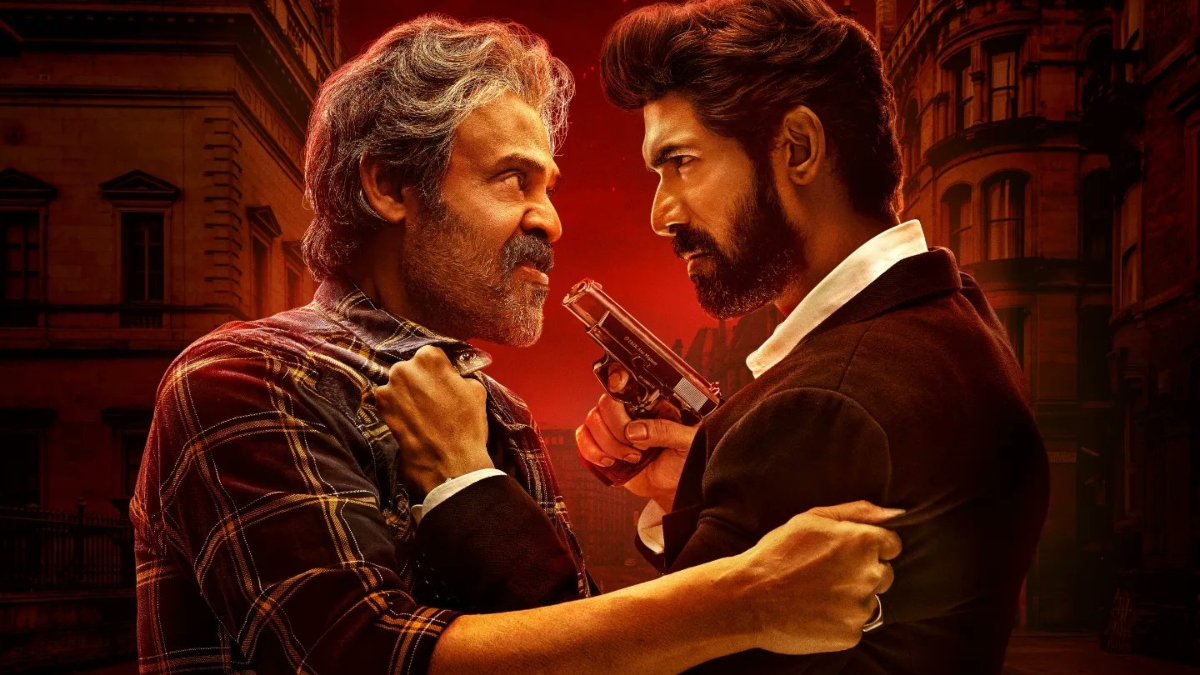 The show directed by Karan Anshuman and Suparn Verma does an excellent job of exploring these themes and creating a world that is both gritty and compelling. The writing is tight, and the pacing is perfect. There is never a dull moment in the series, and it's easy to binge-watch in a single sitting.
The show centers around Rana Naidu (Rana Daggubati), a 'fixer of the stars' who helps his high-profile clients solve their problems. Although his work is highly respected and sought after, his personal life is a mess. His relationship with his wife (Surveen Chawla) and two children is strained, and his estranged father, Naga Naidu (Venkatesh Daggubati), is released from prison after serving 15 years for a crime he claims he never committed. The first two episodes work as character introductions to the members of the Rana Naidu family — his wife Naina (Surveen Chawla), a former actress in Telugu cinema before she married Rana and moved to Mumbai, and their children Ani (Madhav Dhingra) and Nitya (Afrah Sayed). Rana's older brother Tej, the stunt choreographer (Sushant Singh), and younger brother Jaffa (Abhishek Banerjee) both reel from scars from a rough childhood. There is some sort of semblance to the family until the father, Naga Naidu (Venkatesh), steps out of Chanchalguda jail in Hyderabad and arrives in Mumbai.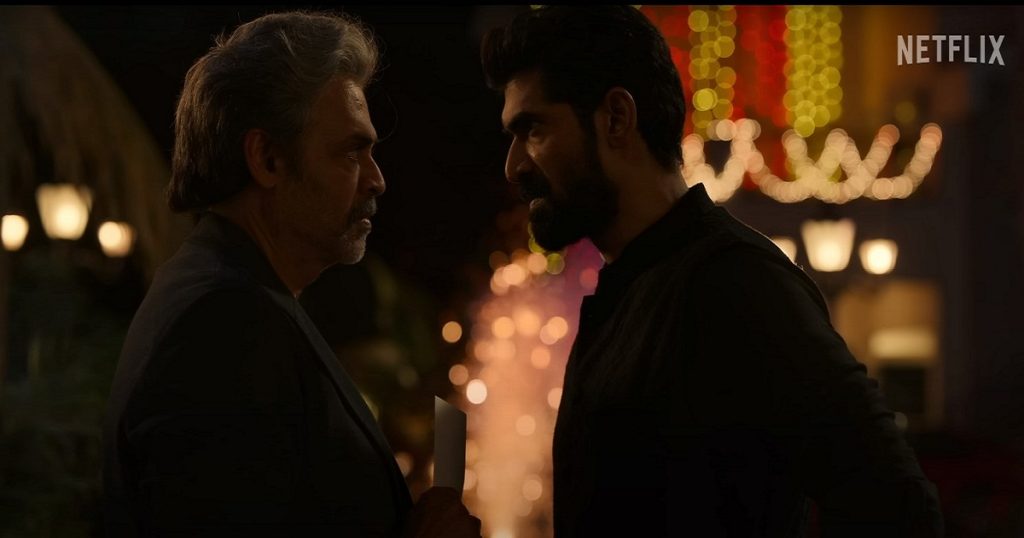 Rana Naidu is a fixer whose complicated life just gets worse when his father Naga Naidu is released early from jail.There seems to be no problem, Rana Naidu can't solve. Be it retrieving stolen semen or figuring out if a wayward girlfriend is having an affair, it's only a matter of time before he and his team – Lara (Lauren Robinson) and Srini (Adithya Menon) can sniff it out. As Rana goes about solving issues for minister OB Mahajan (Rajesh Sais), action movie star Prince Reddy (Gaurav Chopra) and other clients, his personal life slowly unravels, one thread at a time. The politician reminds Rana that they cannot erase their past but can hide it for good. But since the incidents that drove a wedge between Rana and Naga casts a long shadow across two cities and two decades, it is impossible for the adversaries to shrug them off at will and keep up the pretence that everything can return to normal. The misfortunes of the Naidu brothers are all connected to the wayward ways of their father, who now wants to make it up to his sons. "Family is everything," Naga says expansively even though he admits to having been a very bad father. Rana is in no mood to let his dad off the hook. The differences between the two men lead to an all-out family feud that spirals completely out of control. On the other hand Rana's father pairs up with an upright CBI official Eijaz Shaikh (Mukul Chadda) to get to the bottom of the conspiracy that landed him in jail. The truth has been lying dormant under the carpet for years. Naga is determined to unearth it as a first concrete step towards his rehabilitation.
Rana Naidu is a must-watch series for fans of crime dramas and action thrillers. The show's writing, direction, and performances are all top-notch, making it one of the best Indian series on Netflix. Venkatesh's performance is a standout, and it's a treat to see him in a role like never before. At least for me, this is one of his best acting performances so far. The series leaves viewers wanting more, and the cliffhanger ending sets up an exciting second season. I can't wait to see where the story goes next.
Watch The Trailer:-
Web series: Rana Naidu
Episodes: 10
Directors: Suparn Verma, Karan Anshuman
Cast: Rana Daggubati, Venkatesh, Surveen Chawla, Sushant Singh, Abhishek Banerjee, Gaurav Chopra and Aditya Menon