Raktanchal- another story of crime and violence on MX Player.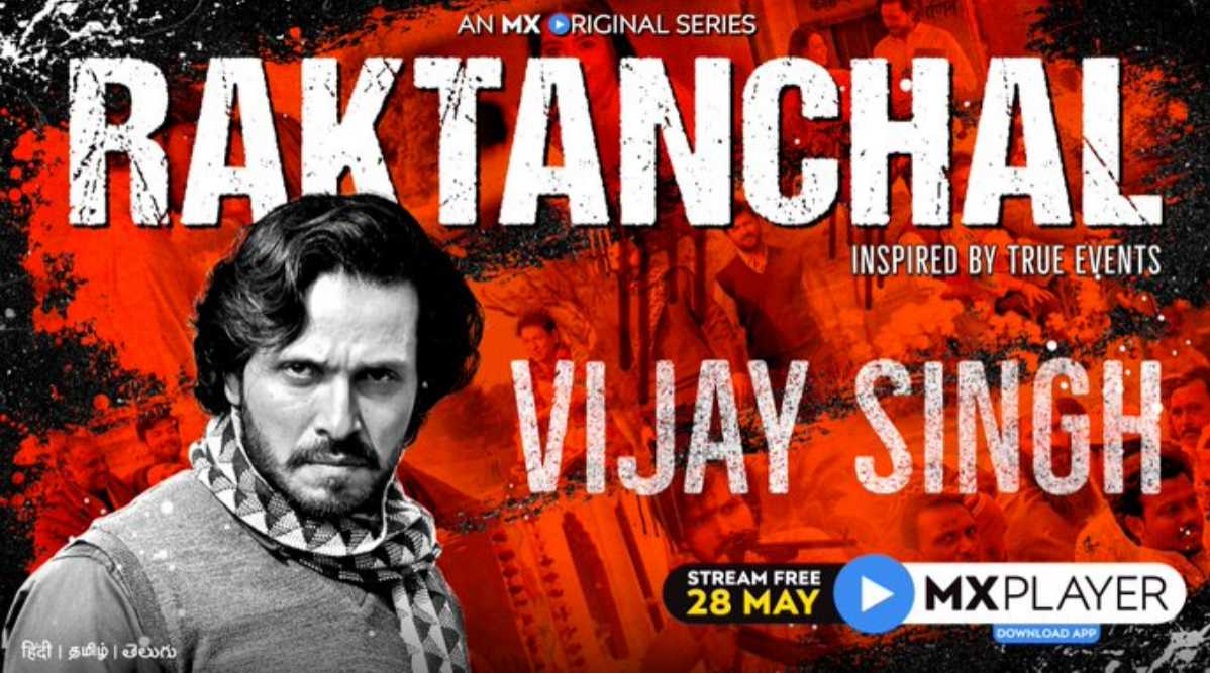 Its time for yet another new release on MX Player and it definitely appears like a series not for the faint hearted. Raktanchal released on the 28th of May, 2020 on MX Player as an original series and revolves around the crime, terror and violence in Purvanchal. As expected, it has a lot of gun shots, killings, sex and curses hurled at each other as well.
The main story of the series is set in the 80s and stars Nikitin Dheer and Kranti Prakash Jha in lead roles. The story is based on real life stories and what used to happen in Purvanchal in Uttar Pradesh when the development work was given out in tenders. It basically involves how Waseem Khan (Dheer) who rules tender mafia is challenged by a young criminal mind, Vijay Singh (played by Kranti Prasad) and is driven by revenge and angst. The rivalry between both these parties causes a huge uproar in Purvanchal and crime follows.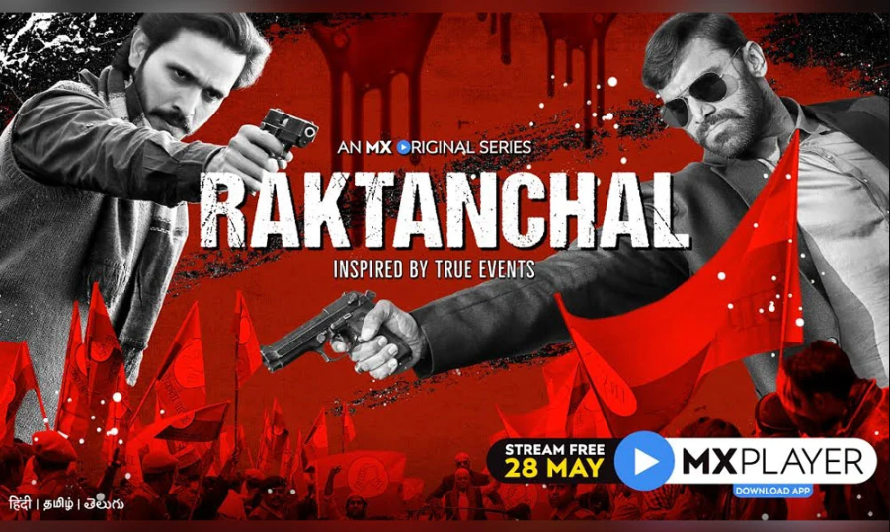 The story is very much similar to all the crime led series that you are watching lately on the OTT platforms. On an overall, it has strong character and screenplay but there are times when the violence and dialogues take away the focus on the story. There are parts where we learn a lot from Vijay like a fervour can help achieve anything and then there are parts where Waseem teaches us a lot. The story is a watch for all crime and action lovers out there.
Watch Raktanchal Trailer Here :-
OTT Platform – MX Player
Release Date- 28th-May-2020
Available Language- Hindi
Lead Cast :-
| | |
| --- | --- |
| Actor/ Actresses | Characters Name |
| Nikitin Dheer | Waseem |
| Kranti Prakash Jha | Vijay Singh |
| Soundarya Sharma | Roli |
| Ronjini Chakraborty | Seema |
| Chittaranjan Tripathy | Bechan |
| Pramod Pathak | Tripurari |
| Vikram Kochhar | Sanaki |
| Krishna Bisht | Katta |
Raktanchal - another story of crime and violence on MX Player.