Kehne ko humsafar hai is back with season 3 on Alt balaji.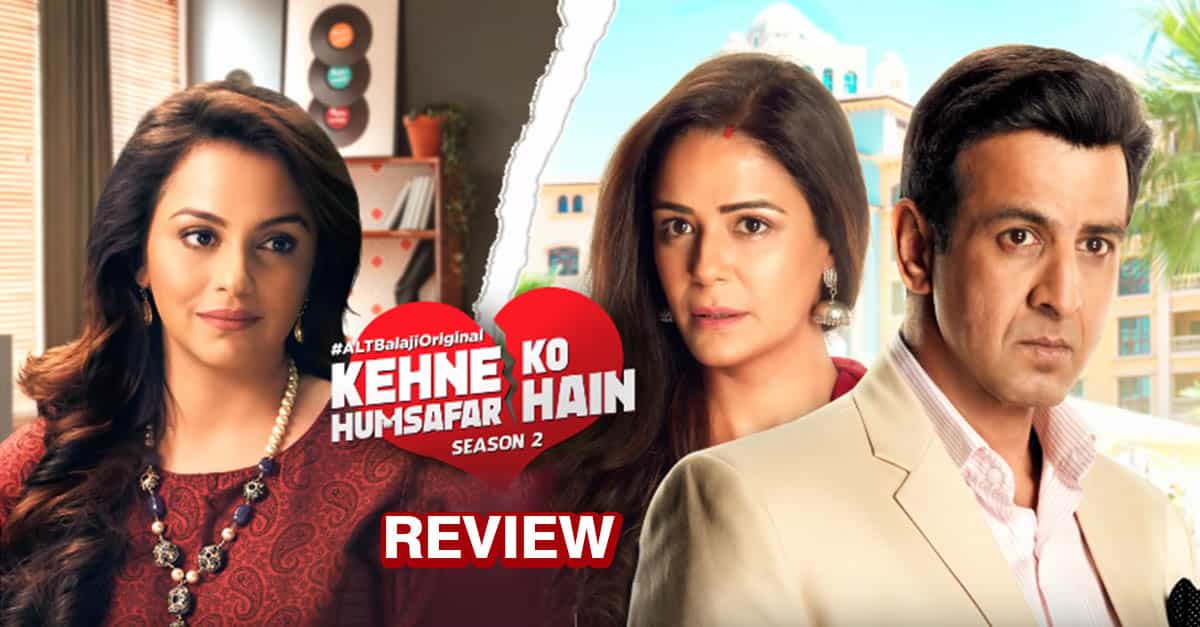 Kehne Ko Humsafar Hai is a hindi web series back with its new season and is up on Alt Balaji from the 6th of June,2020. It is the story of love entanglement among three people and how it affects the lives of each and everyone among them. The two seasons have already been a huge hit among the audience and the announcement of the third season itself has got the audience excited and anxious for the new season.
The series stars Ronit Roy, Mona Singh and Gurdeep Kohli as protagonists and they are the ones who have kept the seasons going from the time of their release. Since the lockdown has been announced and people are at home, they are more eager for this season. Mona Singh has also promised the audience that this season is going to be dark and full of a lot of surprises.
Story
The story is basically about a happily married couple with kids who are actually shattered behind the walls because Ronit Roy who plays the husband is in love with another woman. He is now caught up between being married and following his heart. This choice is very difficult as there are multiple lives at stake and it is difficult keeping as it will end up upsetting the other person. The new season will have Ronit Roy leaving his wife and adopting a care-free attitude in life. What will his decision lead him to? How will it affect him? We need to watch the new season to find out the answers to all these questions.
Movie Cast
Ronit Roy as Rohit Mehra
Mona Singh as Ananya Sharma
Gurdeep Kohli as Poonam Kapoor Mehra
Movie Release Date
The new season of the series will release on Alt Balaji on the 6th of June 2020. It was initially cast on Zee TV as well. 

Streaming Partner: Alt Balaji
Release date: 6 June 2020 (India)
Director: Kapil Sharma, Neeraj Baliyan
Written By: Vibha Singh
Producers: Mayanka Sood
Production companies: Balaji Telefilms
Music: Parivesh Singh
Kehne ko humsafar hai is back with season 3 on Alt balaji.