The Big Bull movie review, Now Streaming on Disney+Hotstar.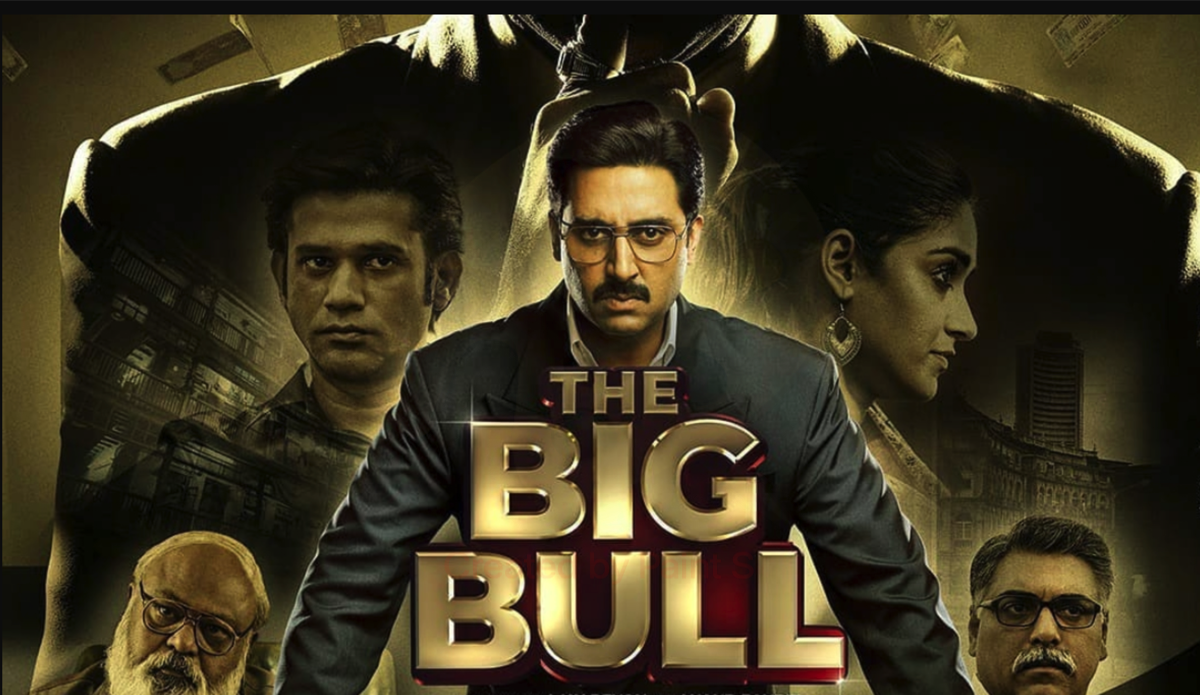 The most awaited Disney+hotstar multiplex movie 'The Big Bull' has finally released today. We can't wait to see another story of Harshat Mehta after watching one of the best OTT content Scam 1992 on Sony Liv. The trailer of this movie was released on 19-March-2021 and got a whopping 38 Million views along with 32K likes. It only goes on to show how badly people are waiting for this movie.
The Big Bull Story :-
The Ajay Devgan Productions Movie based on Hemant Shah (Harshad Mehta) who was accused India's biggest scam of share market in 1992. He was Robin hood of BSE(Bombay Stock Exchange) he not only gets into the game, won it with Aces. He was the ideal for the Small Retail investors who started moving the Savings into Stock for Quick and lucrative gains. Harshad Mehta learns the Old School tricks and builds his own Army to take away the Pie from the Old Guards. "The Big Bull" is a chronicle of the twelve of the most important years of Harshad Mehta's rise. If you are not very familiar with the Indian market you can he is a desi version of 'The Wolf of Wall Street' and keeps you glued to your Couch.
The Big Bull Movie full Details- Trailer, Review, Cast, Release Date, Streaming Platform(OTT), Director-
The Big Bull movie is releasing on Disney+Hotstar on date 08-April-2021, At 7PM. we would refresh you once we found any information about the next part of the Movie.
The Big Bull movie Cast:-
Abhishek Bachchan as Hemant Shah
Nikita Dutta as Hemant Shah's Wife
Ileana D'Cruz as The Journalist
Samir Soni as Cameo
Srestha Banerjee as Mrinali Singh Senior Reporter
Mahesh Manjrekar
Niloy Rashid Jaki
Saurabh Shukla
Lekha Prajapati as Tara
Ram Kapoor
Sohum Shah
Supriya Pathak
Aryan Khanna as Investor
Sorabh Chauhan as Auditor Rajat
Sanjay Paraswani as Broker
Jitendra Kumar as Singer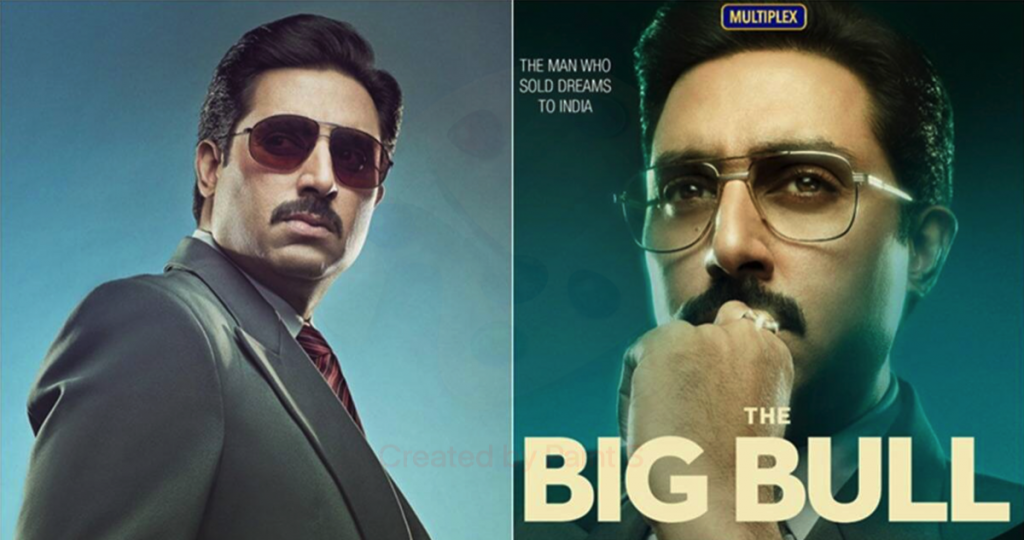 Available Language: Hindi
Movie Streaming Partner: Disney+Hotstar
Release Date: 08-April-2021 at 7PM.
Director: AKookie Gulati
Genre: Biography, Crime, Drama
Writer: Arjun Dhawan, Kookie Gulati, Ritesh Shah
Producer: Ajay Devgn, Ravindra Mankame, Aish Pandit, Anand Pandit, Sanjay Paraswani, Vikrant Sharma
Music: Gourov Dasgupta, Wily Frenzy
The Big Bull honest Review :-
It's a must watch movie but there is one condition, Well there are 2 type of audience who are watching the movie. First category is those people who have already seen Scam 1992 Web Series on Sony Liv, Second are those people who did not watch it. The reason for dividing into the 2 categories is because if you didn't watch Scam 1992 you will definitely love this movie. Abhishek Bachchan has done a mind blowing acting job and will win your hearts but if you already watched Scam 1992, you may not like it because it has the same story. In fact, that web series has 10 episodes and this is just a short movie.
Must Read :- We recommend you to should watch this movie without comparing with the web series. Each and every character of this movie have played their roles very amazingly. Movie Casting, Story, Music, Suspense, Turns. So its a must watch movie.
Watch The Big Bull Movie Trailer Here:-
The Big Bull movie review, Steaming now on Disney+Hotstar.