Behind Her Eyes Review:- Pathetic Story, Ridiculous Ending.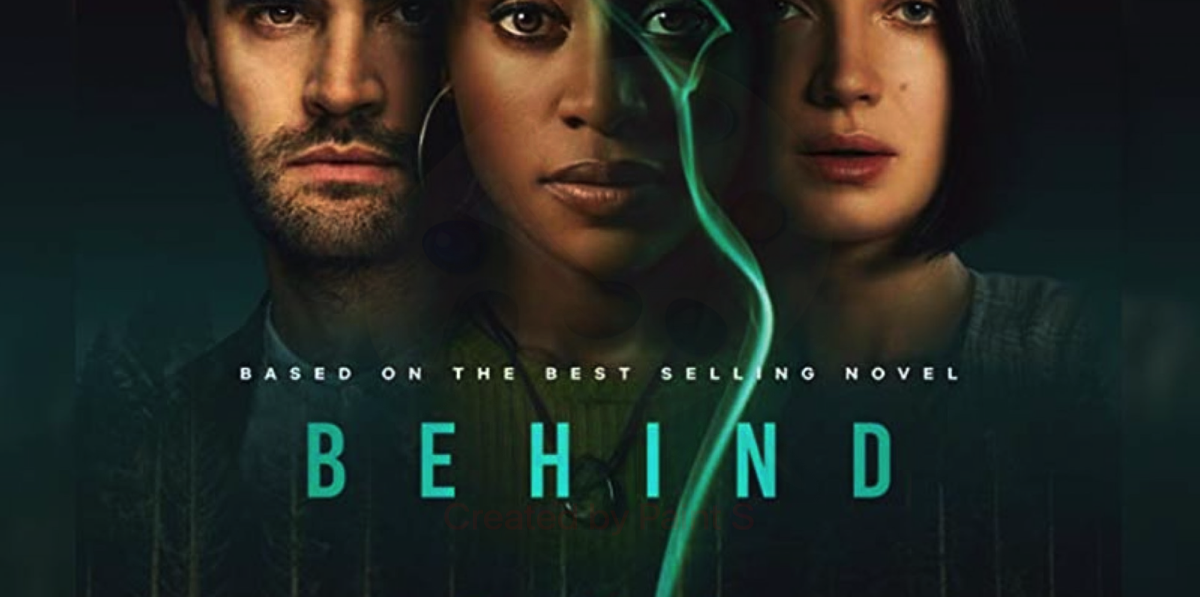 SARAH Pinborough's 2017 novel Behind Her Eyes was marketed with its very own hashtag: "#WTFThatEnding" – something I wasn't aware of until after I'd watched Netflix's six-part adaptation. To be fair, the series hints at the big twist throughout each episode. Louise (played by Simona Brown), a single mother looking to mingle, bumps into the handsome David (Tom Bateman) after being ghosted on a date. Though the two are instantly attracted to one another, it goes crashing when Louise learns that not only is David married, but he's also her boss! David's wife, Adele (Eve Hewson), seems eager for friendship, and even though she's still attracted to the woman's husband, Louise strikes up a secretive friendship with her.
"Louise" goes home and practices sounding like the real Louise — her son Adam senses something is off, though — and she greets David with a hug and a kiss after he finishes with the cops. And you'd think all of that would be enough of a shocker… but no! We flash back one more time, to Adele and Rob agreeing to astral-project and swap bodies. Adele doesn't like it… but Rob does. He (in Adele's body) apologize as he shoots "Rob" full of heroin and drops his dead body down the well. So "Adele" was Rob the whole time, and when David marries "Louise," he's actually marrying Rob in her body. When Louise suggests a Caribbean cruise for their honeymoon, a still-suspicious Adam reminds his mom that she hates boats. She fixes a death stare on him and chirps: "Maybe I've changed."
Behind her eyes web series full Details- Trailer, Review, Cast, Release Date, Streaming Platform(OTT), New Season, Director-
Behind her eyes web series is releasing on Netflix on date 09-April-2021. we would refresh you once we found any information about the next part of the Movie.
Behind Her Eyes Web Series Cast:- 
Simona Brown as Louise
Eve Hewson as Adele
Tom Bateman as David 
Robert Aramayo as Rob 
Tyler Howitt as Adam 
Georgie Glen as Sue 
Aaron Anthony as Ian 
Nichola Burley as Sophie 
Aston McAuley as Anthony Hawkins
Charlotte Mills as Laura 
Roshan Seth as Dr. Sharma
Available Language: English
Movie Streaming Partner: Netflix
Release Date: 17-Feb-2021
Director: Erik Richter Strand
Writer: Steve Lightfoot , Sarah Pinborough
Producer: Chris Lahr, Daniel Toland, Jessica Burdett, Andy Harries
Music:   Rupert Gregson-Williams
Genre:  Suspense, Drama
Watch Behind Her Eyes Trailer Here:-
Behind Her Eyes Review:- Pathetic Story, Ridiculous Ending.