Virgin Bhanupriya fails to keep us hooked to our screens.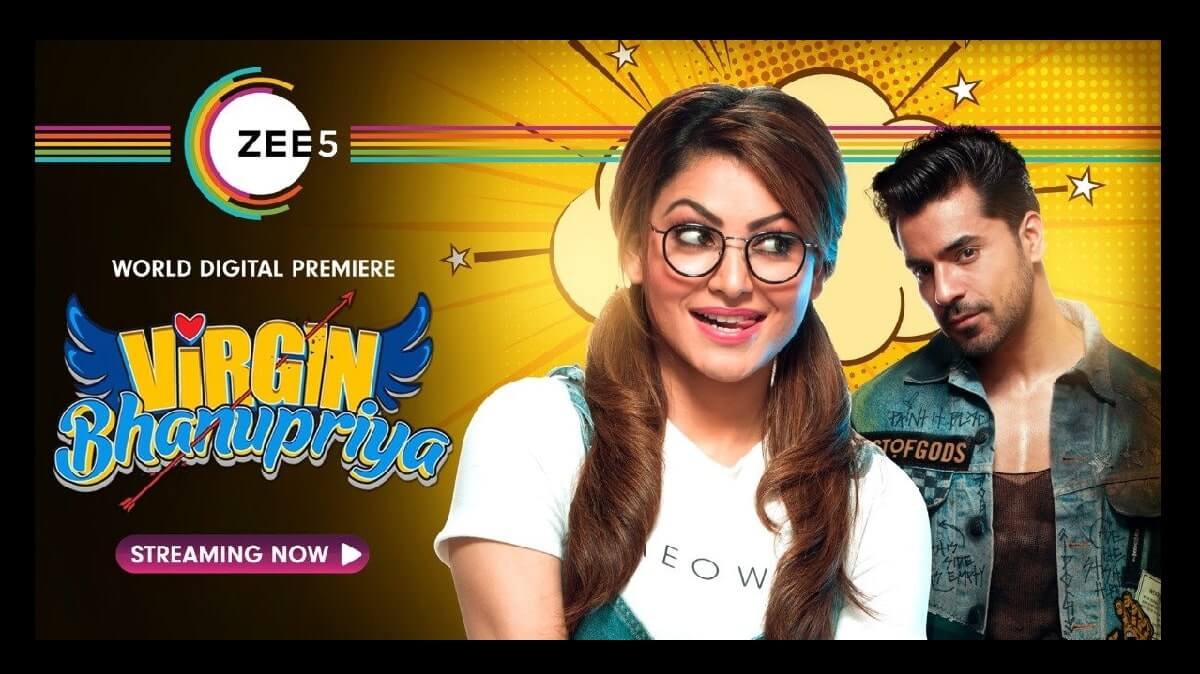 Virgin Bhanupriya is streaming now on Zee5 and we had a lot of hopes on watching the trailer of the movie that it will cover and highlight the real-life issues women face today during their teenage years. But, the movie has failed to be a lesson for the society and ended up just covering the light-hearted moments.
The movie bases on the theme that sexual curiosity is a scandal. It tries to shows the relationship between Bhanupriya (Urvashi Rautela) and her father Vijay (Rajiv Gupta). The father-duo try to establish a happy relationship with each other but end up being more distant than ever. The relations of Vijay with his wife are also bitter and show that there is no emotional connect in the family.
The movie has a lot of light and fun moments thanks to Vijay and his amazing comic timing. Apart from this, the movie fails on many aspects and does not deliver the serious message that it aimed to convey. Urvashi does an amazing job in her role as a college student and shows us her daily struggles. It is a light-hearted movie for people to watch. Do not expect anything out of the movie and you will definitely not be disappointed as well.
Virgin Bhanupriya full Details- Cast, Release Date, Platform, New Season, Director.
Virgin Bhanupriya is releasing on Zee5 on date 16-July-2020, we would refresh you once we found any information about the next season of the Series.
Virgin Bhanupriya Cast
Urvashi Rautela
Gautam Gulati
Rumana Molla
Delnaaz Irani
Archana Puran Singh
Brijendra Kala
Niki Walia
Rajiv Gupta
Vikas Verma
Virgin Bhanupriya Available Language: Hindi
Virgin Bhanupriya Streaming Partner: Zee5
Virgin Bhanupriya Release Date: 16-July-2020
Virgin Bhanupriya Director: Ajay Lohan
Virgin Bhanupriya Writers : Ajay Lohan
Watch Virgin Bhanupriya Trailer Here :
Virgin Bhanupriya fails to keep us hooked to our screens.