Mirzapur 2 is closer as Munna says the new season will soon be streaming.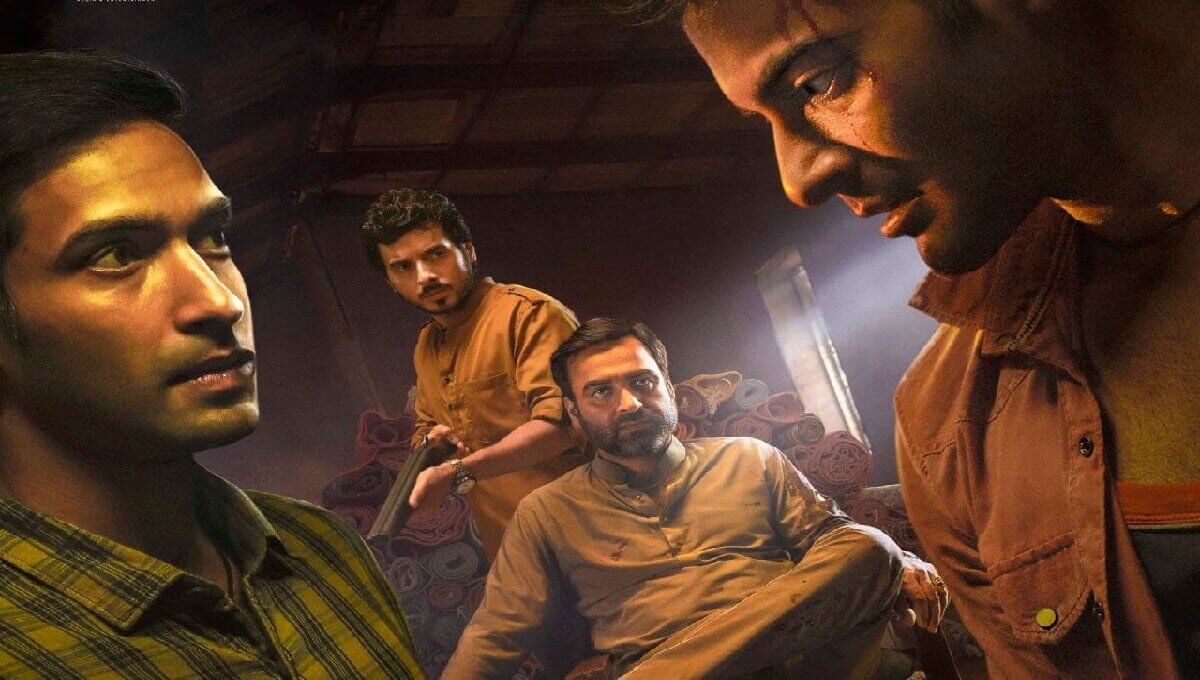 Right when the season 1 of Mirzapur ended, the viewers could not wait and hold their breath till season 2 would come out. There was news soon about the shooting of season 2 of Mirzapur and this news itself brought a lot of joy to people all over knowing that the new season is closer to us. Many of the actors in the series went ahead and shared news that the season 2 would seen be released.
Shweta Tripathi shared a photo from the dubbing studio and announced that the entire crew is dubbing scenes with all precautions amidst the virus to reach its audiences. She uploaded a photo on Instagram and also wrote-
Divyendu V Sharma, who plays the role of Munna in the series promised viewers that season 2 would soon be streaming but at the same time urged the audiences not to question on the release date. Apart from these, Rasika Duggal had already shared a post related to the dubbing on her Instagram story.
All these news gives up hope that the release is close by and we cannot wait to watch season 2 of Mirzapur. We will keep you posted as soon as we have any details on the release date of the show.
Mirzapur season 2 Web Series full Details- Trailer, Cast, Release Date, Streaming Platform(OTT), New Season, Director-

Mirzapur season 2 Web Series is releasing on Amazon Prime Video on date 25-Nov-2020, we would refresh you once we found any information about the next season of the web series.
Mirzapur season 2 Web Series Cast
Akhandanand Tripathi (Kaleen Bhaiya) as Pankaj Tripathi
Ali Fazal as Guddu Pandit
Shweta Tripathi as Golu Gupta
Rasika Dugal as Beena Tripathi
Harshita Gaur as Dimpi Pandit
Kulbhushan Kharbanda as Bauji
Divyendu Sharma as Munna Tripathi
Rajesh as Rampant Pandit
Anjum Sharma as Sharad Shukla
Mirzapur season 2 Web Series Available Language: Hindi
Mirzapur season 2 Web Series Episodes: 9 Episodes
Mirzapur season 2 Web Series Streaming Partner: Amazon Prime Video
Mirzapur season 2 Web Series Release Date: 25-Nov-2020
Mirzapur season 2 Web Series Director: Karan Anshuman, Gurmmeet Singh
Mirzapur season 2 Web Series Producers: Farhan Akhtar, Karan Anshuman, Vikesh Bhutani, Kassim Jagmagia, Abbas Raza Khan
Mirzapur season 2 Web Series Music: Joel Crasto, John Stewart Eduri, Aggi Agnelo Fernandes
Mirzapur season 2 Web Series Production company:Excel Entertainment
Mirzapur season 2 Web Series Writer: Karan Anshuman, Puneet Krishna, Vineet Krishna