Undekhi on SonyLiv is a refreshment for all the crime-thriller lovers.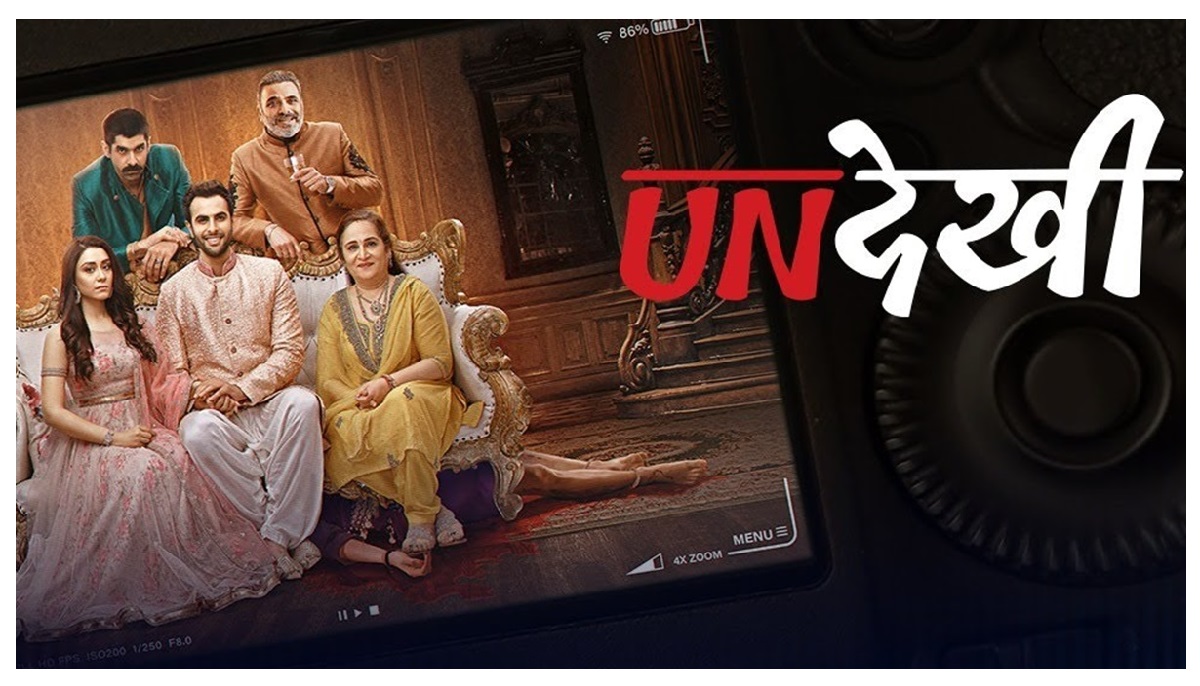 SonyLiv who doesn't want to be behind in this rat race of making the most of the time and coming up with good content to keep the viewers engaged on the OTT platforms has finally come up with a new series, Undekhi. The series is created by Siddharth Sengupta and the there are a lot of lead characters in the series.
The cast of the series includes Harsh Chhaya, Dibyendu Bhattacharya, Ankur Rathee, Surya Sharma, Anchal Singh, Abhishek Chauhan, Ayn Zoya, Apeksha Porwal and Sayandeep Sen. Every Episode of the series manages to have a different twist to it and convinces you to think otherwise. The cast of the series is amazing and everyone does justice to the roles they are assigned and makes us fall in love with their own characters. The story leaves you guessing at every stage and that is the best part about the show.
. The series wants to focus on the two harsh realities of India- the good side wherein the rich enjoy and get away with anything they do and the other side where the poor are forced to work and unable to even get the basic rights. In the time of intense competition of crime and suspense category, Undekhi has managed to do an amazing job of keeping the story the usual but with a different way of putting things together. The shows leaves you guessing always and with a cliffhanger ending, the makers leave the possibility of another season open as well. We highly recommend you to watch this series if you are a true crime-thriller lover.
Undekhi Web Series full Details- Trailer, Cast, Release Date, Platform, New Season, Director.
Undekhi Web Series is releasing on Sony Liv on date 10-July-2020, we would refresh you once we found any information about the next season of the web series.
Undekhi Web Series Cast
Harsh Chhaya as Papaji
Dibyendu Bhattacharya as DCP Ghosh
Abhishek Chauhan as Rishi
Surya Sharma as Rajender Singh Atwal
Anchal Singh as Teji Grewal
Ayn Zoya as Saloni
Sayandeep Sengupta as Shashwat
Ankur Rathee as Daman Atwal
Apeksha Porwal as Koyal
Vaarun Bhagat as Lucky
Apurva Soni as Kanak
Meenakshi Sethi as Mummyji
Undekhi Web Series Available Language: Hindi
Undekhi Web Series Streaming Partner: Sony Liv
Undekhi Web Series Release Date: 10-July-2020
Undekhi Web Series Director: Ashish R. Shukla
Undekhi Web Series Producers: Abdul Ahad Naushad, Jyoti Sagar, Siddharth Sengupta
Undekhi Web Series Music: Anuj Danait, Shivam Sengupta
Undekhi Web Series Writer: Varun Badola, Umesh Padalkar, Siddharth Sengupta
Watch Undekhi Web Series Trailer Here :
Undekhi on SonyLiv is a refreshment for all the crime-thriller lovers.