Breathe: Into the Shadows first official trailer launch shows Abhishek Bachchan in an exciting avatar.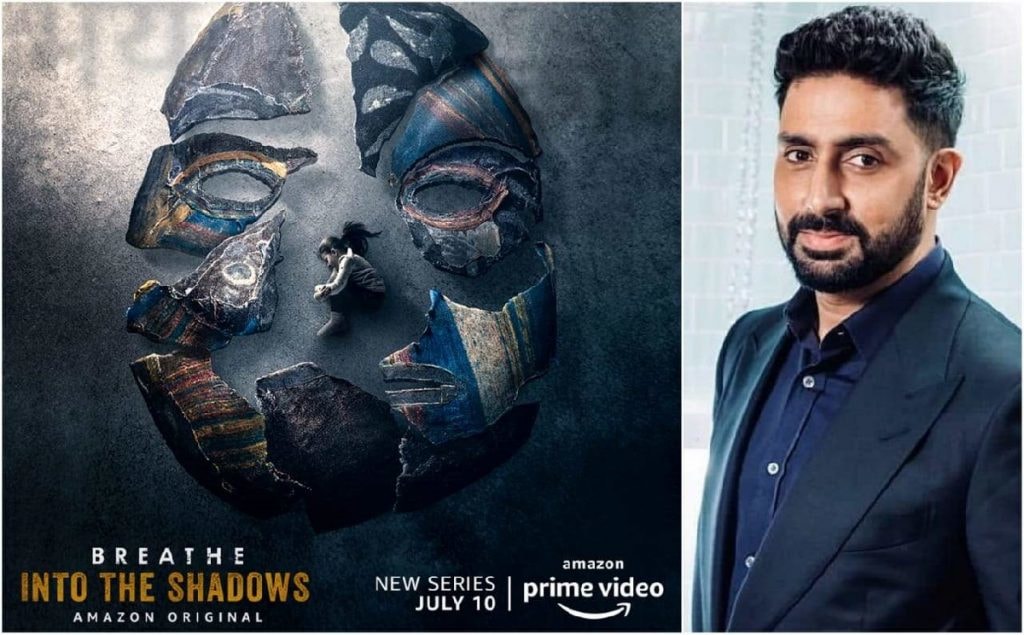 As soon as the new season of breathe was announced, we all got excited and the first poster of the series took our breath away. The first season of Breathe was definitely something that was unexpected and the way it unfolded before our eyes was just spectacular. As soon as the second season was announced, it got the viewers excited and seeing Abhishek Bachchan in it got our hopes higher.
The trailer of the series is here and we could not ask for a more intense and exciting second season of the series. Actor Abhishek Bachchan and Amit Sadh can be seen in a frenzy trying to to look for Abhishek Bachchan's daughter Siya. Nithya Menon plays the role of Abhishek Bachchan's wife and they are in a fix as they get news about their daughter who is missing. Will a father or a villain win in this fight? How far will a father go for his daughter? Where can he reach? Check out the first glimpse of the trailer of the second season of the series right here.
The trailer gives a sneek peek of the action that is about to unfold before our eyes and it looks intense and exciting. Watching amazing actors on- screen play such roles that convince us about the story and take it deep into the narration with them is quite expected like the first season of Breathe. We cannot wait for the series to release so that we can get a glimpse of it.
Watch Breathe – Into The Shadows Official Trailer starrer Abhishek Bachchan, Amit Sadh, Nithya Menen :-
Breathe: Into the Shadows Web Series full Details- Cast, Release Date, Platform, New Season, Director.
Breathe: Into the Shadows Web Series is releasing on Amazon Prime Video on date 10-July-2020, we would refresh you once we found any information about the next season of the web series.
Breathe: Into the Shadows Web Series Cast
Abhishek Bachchan as Avinash Sabharwal
Nithya Menon as Abha Sabharwal
Amit Sadh as Kabir Sawant
Ivana Kaur as Siya Sabharwal
Resham Shrivardhan as Gayatri Mishra
Saiyami Kher as Shirley
Shradha Kaul as Zeba Rizvi
Nizhalgal Ravi as Krishnan Moorthy
Vibhawari Deshpande as Vrushali
Hrishikesh Joshi as Prakash Kamble
Shrikant Verma as Jaiprakash
Plabita Borthakur as Meghna Verma
Vijay Kumar Rajoria as Indranil Verma
Madhavi Juvekar as Madhavi Kamble
Breathe: Into the Shadows Web Series Available Language: Hindi
Breathe: Into the Shadows Web Series Streaming Partner: Amazon Prime Video
Breathe: Into the Shadows Web Series Trailer Launch Date: 01-July-2020
Breathe: Into the Shadows Web Series Release Date: 10-July-2020
Breathe: Into the Shadows Web Series Director: Mayank Sharma
Breathe: Into the Shadows Web Series Producers: Vikram Malhotra
Breathe: Into the Shadows Web Series Writer: Bhavani Iyer, Arshad Sayed, Mayank Sharma, Vikram Tuli