Cargo, the Indian sci-fiction movie you will love.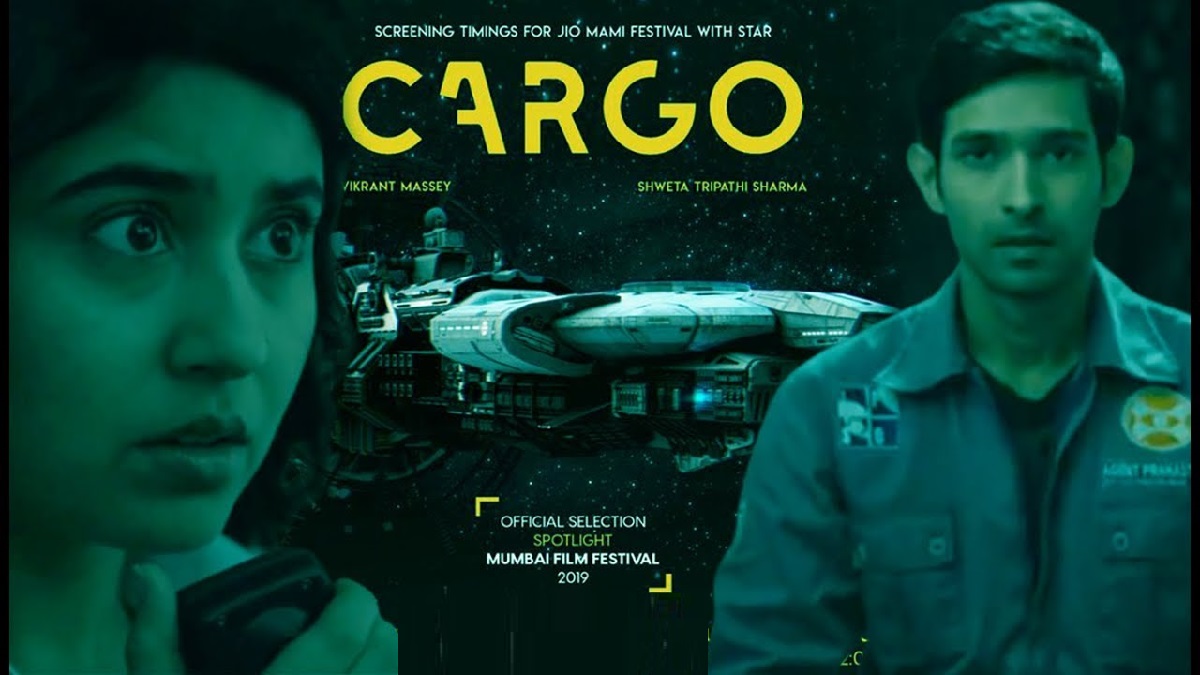 Cargo is releasing on Netflix on the 9th of September, 2020. It is the indie sci-fiction movie written and directed by Arati Kadav. The movie stars Vikrant Massey (Chhapaak), Shweta Tripathi (Masaan), and Nandu Madhav (Harishchandrachi Factory) in lead roles. The movie is inspired by Indian mythology and is about a demon called Prahastha who processes the dead for their rebirth.
The idea of the movie came up in 2017 and it dives in the role of evil and how Indian mythological characters are depicted in our lives. It is basically about a rakshash who takes care of the dead and prepares them for their new lives. He guides the dead through the underworld, heals them, wipes their memories, and then sends them back to Earth into a new life. Everything keeps going as per the routine when suddenly he gets a new assistant and things change for him.
The movie already received a lot of love at the MIAMI film festival and hopes to touch the hearts of the audiences with this online release. The story is unique and dives into a new topic. It sounds exciting and fun and you will definitely be hooked to it once you start watching the movie. Go ahead and binge watch this one.
Cargo Movie Netflix full Details- Trailer, Review, Cast, Release Date, Streaming Platform(OTT), New Season, Director-
Cargo Movie full Details- Trailer, Cast, Release Date, Platform, New Season, Director.
Cargo Movie is releasing on Netflix on date 9-Sep-2020, we would refresh you once we found any information about the next part of the Movie.
Cargo Movie Cast
Vikrant Massey as Prahastha
Shweta Tripathi as Yuvishka
Nandu Madhav
Konkana Sen Sharma
Cargo Movie Available Language: Hindi
Cargo Movie Streaming Partner: Netflix
Cargo Release Date: 9-Sep-2020
Cargo Director: Arati Kadav
Cargo Writer: Arati Kadav
Cargo Producer: Arati Kadav, Navin Shetty, Shlok Sharma, Anurag Kashyap, Vikramaditya Motwane
Cargo Music: Shezan Shaikh
Cargo, the Indian sci-fiction movie you will love.