Raat Akeli Hai trailer shows Nawazuddin Siddiqui as the curious cop.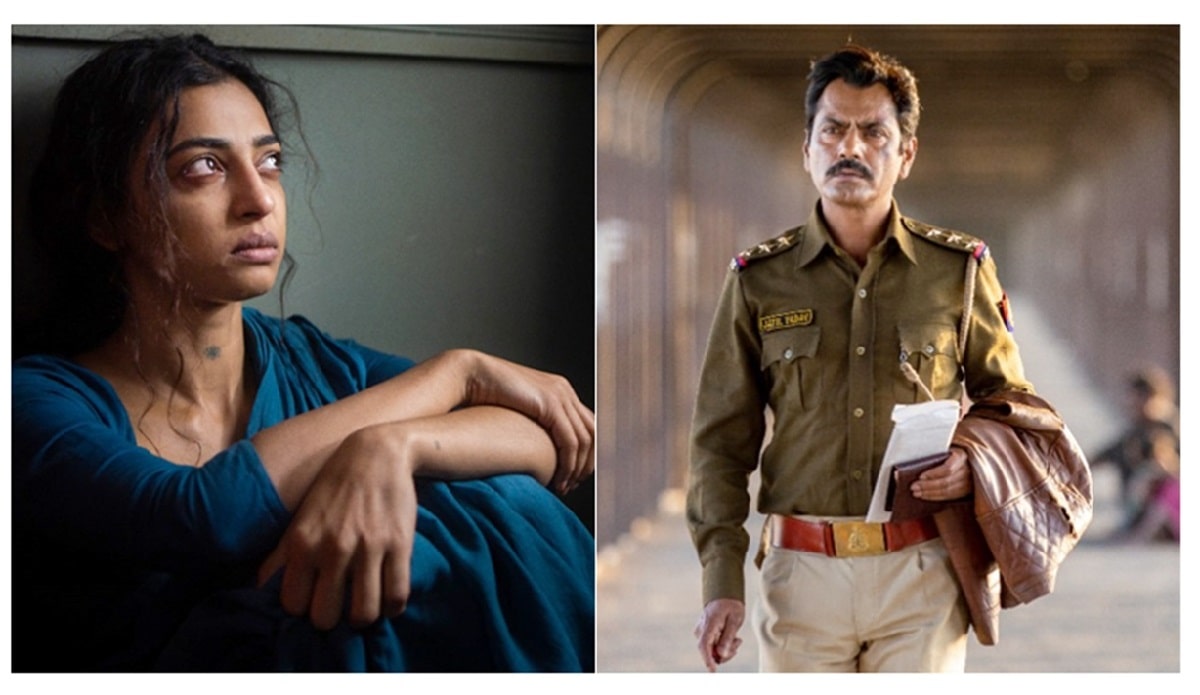 Netflix has launched the trailer of its upcoming release, Raat Akeli Hai starring Nawazuddin Siddhiqui and Radhike Apte as the main cast of the movie. Netflix announced the release of 17 originals that are going to be on the platform in the coming months.
Raat Akeli Hai is the story of the murder of a politician during his second wedding by firing. Jatil Yadav is the cop investigating the case played by Nawazuddin. Jatil wants to find out the story behind this mysterious killing of the politician while the family calls it a mere accident. Everybody in the family is a suspect in this murder including his first wife, daughter as well as the bride-to-be. The trailer is full of surprises and leaves a lot of questions in our minds as we watch it. Radhike Apte is finally back on Netflix with this movie and we missed watching her on-screen.
The movie has a strong cast with Aditya Srivastava, Shweta Tripathi, Ila Arun, Khalid Tyabji, Shivani Raghuvanshi and Tigmanshu Dhulia. Raat Akeli Hai is the directorial debut of casting director Honey Trehan. Produced by RSVP and Macguffin Pictures, it will premiere on Netflix on July 31. We are waiting eagerly for this movie to hit Netflix so that we can enjoy it.
Raat Akeli Hai Movie full Details- Trailer, Cast, Release Date, Platform, New Season, Director.
Raat Akeli Hai Movie is releasing on Netflix on date 31-July-2020, we would refresh you once we found any information about the next season of the Movie.
Raat Akeli Hai Movie Cast
Nawazuddin Siddiqui as Jatil Yadav
Radhika Apte as Radha
Shweta Tripathi as Karuna Singh
Tigmanshu Dhulia as SSP Lalji Shukla
Shivani Raghuvanshi as Vasudha Singh
Nishant Dahiya as Vikram Singh
Khalid Tyabji as Raghubeer Singh
Raat Akeli Hai Movie Available Language: Hindi
Raat Akeli Hai Movie Streaming Partner: Netflix
Raat Akeli Hai Movie Release Date: 31-July-2020
Raat Akeli Hai Movie Director: Honey Trehan
Raat Akeli Hai Movie Producers: Abhishek Chaubey, Pashan Jal, Salona Bains Joshi, Sonia Kanwar, Ronnie Screwvala, Shubh Shivdasani
Raat Akeli Hai Movie Music: Sneha Khanwalkar
Raat Akeli Hai Movie Production company: RSVP Movie and Macguffin Pictures
Raat Akeli Hai Movie Writer: Smita Singh
Watch Raat Akeli Hai Movie's Trailer Here :-