Manoj Bajpayee is back with an amazing performance in Bhonsle on SonyLiv.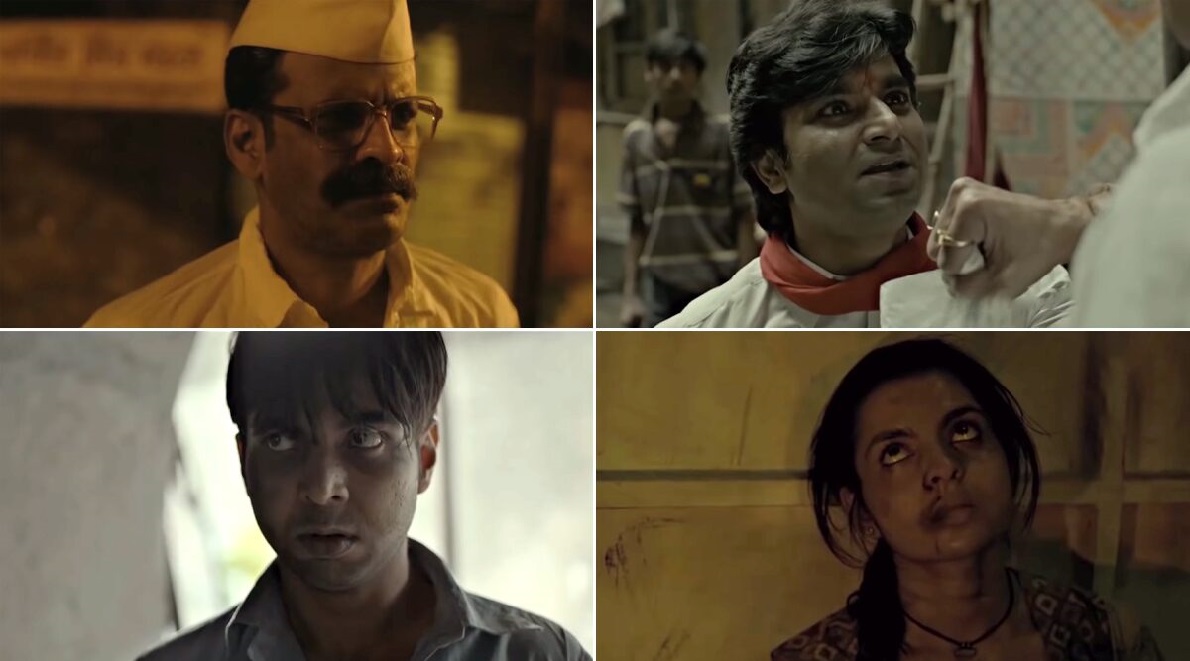 Manoj Bajpayee is knowing for doing an amazing performance in all his movies and we have been looking forward to every release that he is. The latest release bhonsle is now streaming on SonyLiv and it questions on the more powerful force in the world. Can good really win over evil? To answer this question, Devashish Makhija is come up with bhonsle. The movie did well in 2018 and 2019 at the film festival. The movie shows that even a small act of goodness can easily win over evil.
Manjo Bajpayee plays the role of Ganpat bhonsle and is set in a time when Maharashtra was rejecting North Indians coming into the country as 'outsiders'. The movie goes on to show how hatred can be sowed in the hearts of people and even a small act of kindness or little love can go a long way in bringing about changes. Ganpat is a retired policeman who loves his job more than anything else and has dedicated his life to it. His happy life changes when new neighbors from North India come into his neighborhood and he develops a bond with them. The one last fight that he takes up against the evil changes his life ahead.
The movie is spectacular in terms of performance by Manoj Bajpayee and does great justice to the concept. The supporting cast of the movie have also done an amazing job and fit and blend perfectly into their roles. It is an amazing story that sheds light into the reality of people and how hatred can be grown in the minds of people. Later on, how even a small act of kindness and love can change it is what the story portrays. It is a definite watch and aims to shed light on the power of good over evil.
Bhonsle Movie Full Details- Cast, Release Date, Platform, New Season, Director
Bhonsle Movie is releasing today on SonyLiv on date 26-June-2020, we would refresh you once we found any information about the next part of the movie.
Bhonsle Movie Cast
Manoj Bajpayee as Bhonsle
Abhishek Banerjee as Rajendra
Santosh Juvekar as Vilas
Ipshita Chakraborty Singh as Sita
Aditya Agnihotri
Krishna Bansal
Shardul Bharadwaj
Gauravansh
Geeta Guha
Sagar Gujar
Mohd Iqbal
Bhonsle Movie Streaming Partner: SonyLiv
Bhonsle Movie Release Date: 26-June-2020
Bhonsle Movie Director: Devashish Makhija
Bhonsle Movie Producers: Shiva Dawar, Saurabh Gupta, Parvez Alam Khan, Namita Lal
Bhonsle Movie Writer: Devashish Makhija, Mirat Trivedi, Sharanya Rajgopal
Bhonsle Movie Music director: Mangesh Dhakde
Watch Bhonsle Movie Trailer Here :
Manoj Bajpayee is back with an amazing performance in Bhonsle on SonyLiv.