Dark-season 3 is definitely the best sci-fi could get.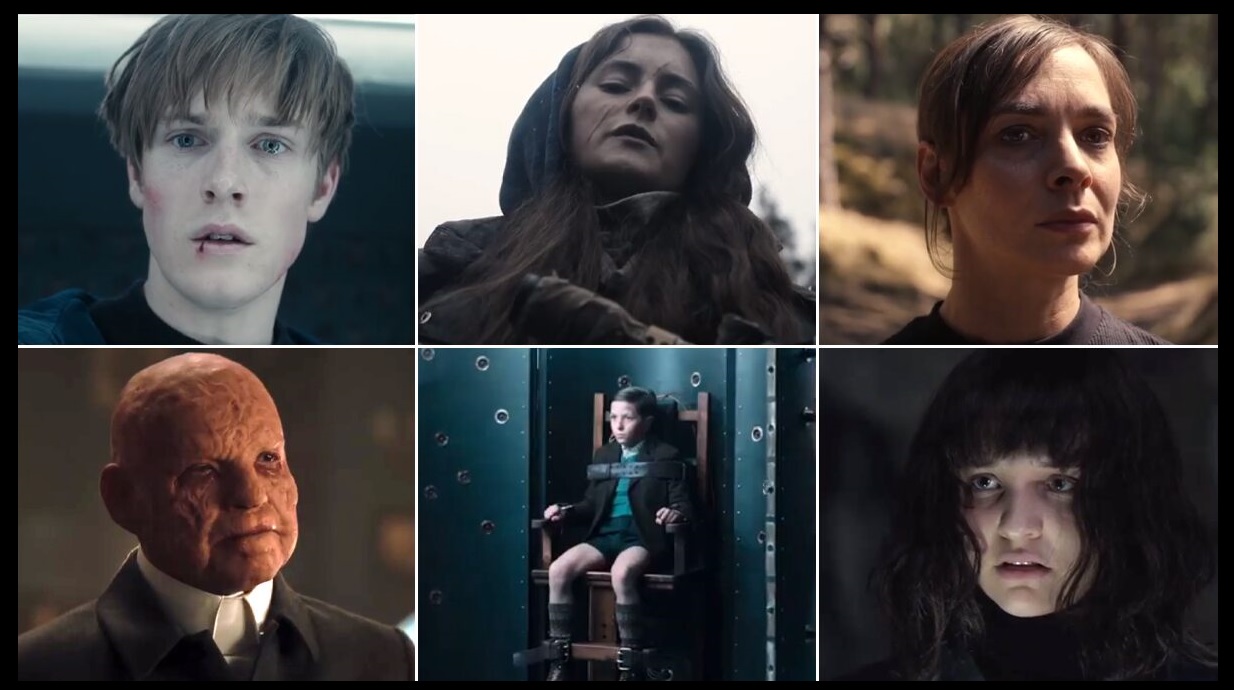 If you are a fan of science-fiction and have been waiting since a long time for Dark season 3, we are with you. Dark-season 3 is finally here and we so excited to review it and share the feedback with you. Dark 3 is anticipated to be one of the most thrilling and amazing seasons and is definitely the best season finale one could ever ask for.
The third season of the series is directed by Baran bo Odar. The cinematography is by Nikolaus Summerer, editing by Simon Gstöttmayr, music by Ben Frost, production design by Udo Kramer, costume design by Anette Guther, and hair and make-up by Christina Wagner.The casting is by Simone Bär and associate casting is by Alexandra Montag. The cast features Louis Hoffmann, Lisa Vicari, Karoline Eichhorn, Jördis Triebel, Maja Schöne, Oliver Masucci, Andreas Pietschmann, Dietrich Hollinderbäumer, Lisa Kreuzer, Stephan Kampwirth, Moritz Jahn, Peter Benedict, Deborah Kaufmann, Paul Lux, Gina Stiebitz, and many others as well. The main story revolves around Jonas trying to correct the events that began on June 21 in Winden and eventually led to the apocalypse. There is denying to the fact that it is a complicated series that requires a lot of attention and dedication from the viewer. If you are ready to devote your time to this, you are definitely in a right spot.
Dark season 3 brings with a lot of complexities and solves some of the greatest mysteries of all times. It is one of the series that definitely makes us feel the dedication the writers have put into the story. The story unfolds in mysterious ways but definitely complicated for our simple minds. Like there were talks about this season being the best ever made on science-fiction, it is definitely true. You should very much watch this series as it will not disappoint you and keep you thinking for days together about it.
Dark Season 3 Web Series Full Details- Cast, Release Date, Platform, New Season, Director.
Dark Season 3 Web Series is releasing today on Netflix on date 27-June-2020, we would refresh you once we found any information about the next season of the web series.
Dark Season 3 Web Series Cast
Stephan Kampwirth as Peter Doppler
Carlotta von Falkenhayn as Elisabeth Doppler
Maximilian Dirr as Checkpoint Soldier
Dark Season 3 Web Series Streaming Partner: Netflix
Dark Season 3 Web Series Release Date: 27-June-2020
Dark Season 3 Web Series Director: Baran bo Odar
Dark Season 3 Web Series Producers: Quirin Berg, Baran bo Odar, Jantje Friese, Max Wiedemann, Lars Gmehling
Dark Season 3 Web Series Writer: Baran bo Odar,Jantje Friese
Dark Season 3 Web Series Music By: Ben Frost
Watch Dark Season 3 Trailer :
Dark-season 3 is definitely the best sci-fi could get.