Dil Bechara- a tragic love that will leave you in tears.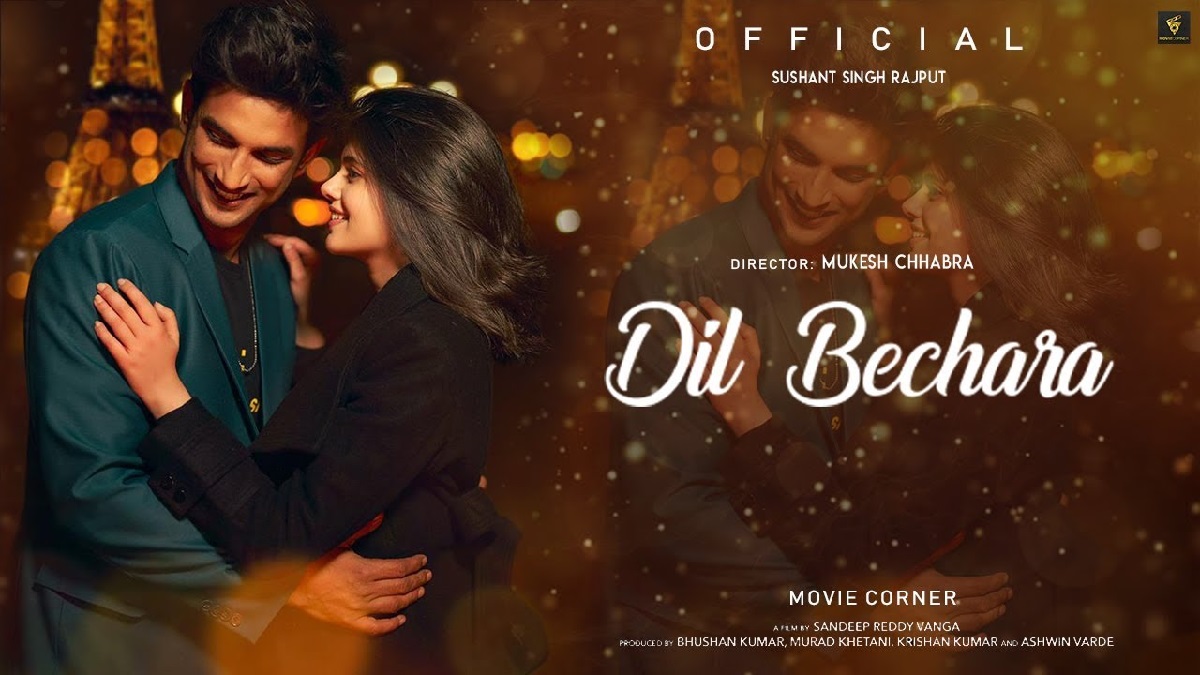 Dil Bechara is finally here after all the wait we did for its release. It is premiering on Disney+Hotstar and the best part is users don't need a paid version to watch the movie. The OTT has made the movie available to all as a tribute to Sushant Singh Rajput. Check out our first review of the movie for you.
Dil Bechara stars Sushant Singh Rajput as his last film before he committed suicide along with Sanjana Sanghi, Swastika Mukherjee, Saif Ali Khan and Jaaved Jaaferi. The movie is an adaptation of the famous novel, The Fault in our Stars and has a Hollywood movie with the same name as well. Both the book and the Hollywood remake received a lot of love from the audiences and the Hindi remake also is bound to hit all records as well. The movie follows the story of cancer patient Kizzie (Sanjana Sanghi) who meets cancer survivor Manny (Sushant Singh) at a support group. Manny helps Kizzie to understand the value of life and enjoy it to the fullest. The story unfolds with the journey of their discovering life. The music is composed by A.R. Rahman and it is being loved by all the viewers already as well.
The movie is an emotional roller coaster that takes us on the journey of survivors of cancer. It makes us value life and appreciate it in every way. Sushant Singh was one of the most loved actors of the industry and watching him on the screen gets us emotional and gets us to relate to his story as well. It is an amazing movie with some great acting and dialogues by the team. It is a definite watch and we highly recommend this movie to you.
Dil Bechara Movie full Details- Trailer, Cast, Release Date, Platform, New Season, Director.
Dil Bechara Movie is releasing on Hotstar on date 24-July-2020, we would refresh you once we found any information about the next part of the movie.
Dil Bechara movie Cast
Sushant Singh Rajput
Sanjana Sanghi
Sahil Vaid
Durgesh Kumar
Saurav Khurana
Dil Bechara MovieAvailable Language: Hindi
Dil Bechara MovieStreaming Partner: Hotstar
Dil Bechara Movie Release Date: 24-July-2020
Dil Bechara Movie Director: Mukesh Chhabra
Dil Bechara Movie Producers: Sanjeev Verma
Dil Bechara Movie Music: A.R. Rahman
Dil Bechara Movie Writer: Mukesh Chhabra, Suprotim Sengupta, John Green
Watch Dil Bechara Movie Trailer Here :
Dil Bechara- a tragic love that will leave you in tears.