Raat Akeli hai- a thriller mystery that keeps you guessing the real culprit.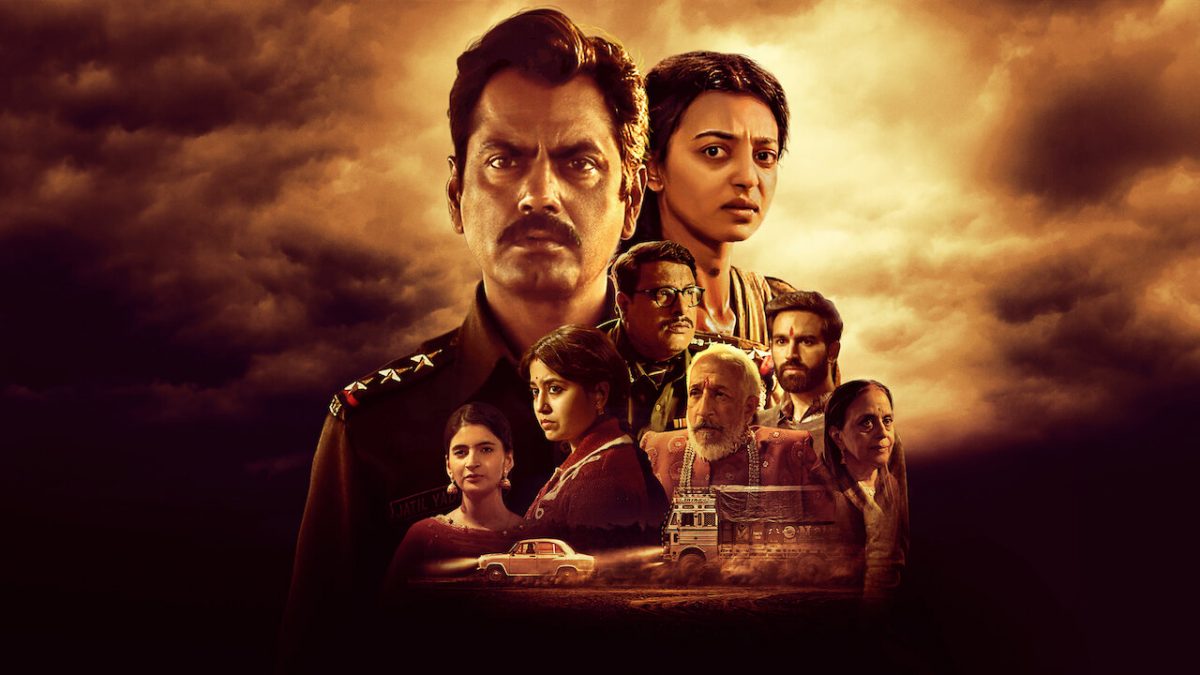 Raat Akeli has finally released on Netflix and watching Nawazuddin Siddiqui back on the screen is a treat for us. Raat Akeli Hai is a thriller mystery movie that will keep you hooked at every step along the way. Nawazuddin will definitely involve you as he goes on his search for the true culprit as a police officer. The movie is directed by Honey Trehan and the main cast of the movie include Nawazuddin Siddiqui, Radhika Apte, Tigmanshu Dhulia, Shweta Tripathi, Shivani Raghuvanshi, Nishant Dahiya, Ila Arun, Swanand Kirkire, Aditya Srivastava.
When Raghuveer Singh, the rich patriarch of a landowning Uttar Pradesh family is found dead in his bedroom, Jatil is sent to investigate. As Nawazzudin comes in to investigate the case, he paces about the house, observing the crime scene with clinical passivity and sizing up each member of the family. It is soon clear to Jatil (and us) that they are all hiding something; they all have reasons to kill the old man.
The movie is a fine performance by all the artists and the director is not in an hurry to reveal the mystery to us. The movie takes its own sweet time to reveal its characters as the plot unfolds. The movie keeps you gripped at every step and revealing the mysteries in the story. It is a definite must-watch and one of our recommended movies to you.
Raat Akeli Hai Movie full Details- Trailer, Cast, Release Date, Platform, New Season, Director.
Raat Akeli Hai Movie is releasing on Netflix on date 31-July-2020, we would refresh you once we found any information about the next season of the Movie.
Raat Akeli Hai Movie Cast
Nawazuddin Siddiqui as Jatil Yadav
Radhika Apte as Radha
Shweta Tripathi as Karuna Singh
Tigmanshu Dhulia as SSP Lalji Shukla
Shivani Raghuvanshi as Vasudha Singh
Nishant Dahiya as Vikram Singh
Khalid Tyabji as Raghubeer Singh
Raat Akeli Hai Movie Available Language: Hindi
Raat Akeli Hai Movie Streaming Partner: Netflix
Raat Akeli Hai Movie Release Date: 31-July-2020
Raat Akeli Hai Movie Director: Honey Trehan
Raat Akeli Hai Movie Producers: Abhishek Chaubey, Pashan Jal, Salona Bains Joshi, Sonia Kanwar, Ronnie Screwvala, Shubh Shivdasani
Raat Akeli Hai Movie Music: Sneha Khanwalkar
Raat Akeli Hai Movie Production company: RSVP Movie and Macguffin Pictures
Raat Akeli Hai Movie Writer: Smita Singh
Watch Raat Akeli Hai Movie's Trailer Here :-
Raat Akeli hai- a thriller mystery that keeps you guessing the real culprit.