Vidya Balan shines as Shakuntala Devi in this Maths biopic.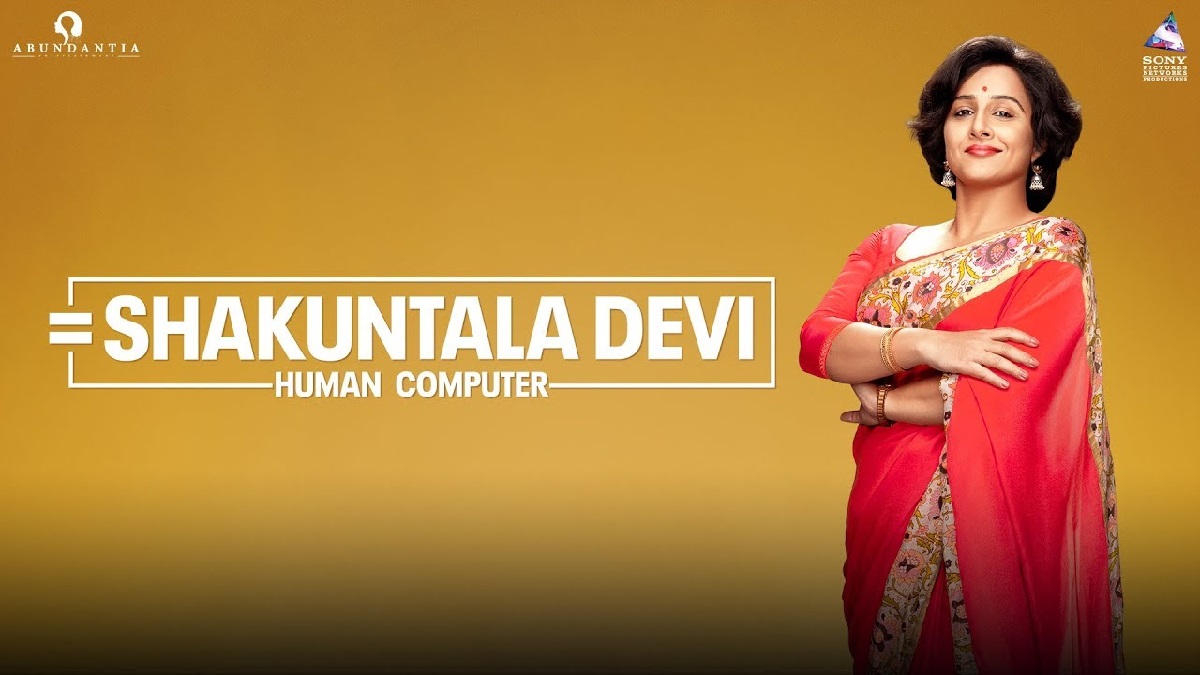 Shakuntala Devi is finally here on Amazon Prime Video and we are happy to review the movie. It is the biopic of the famous math genius- Shakuntala Devi. She was a Guinness World Record holder and a renowned mathematician who performed onstage with the name of Human Computer. The story is showed by director Anu Menon, with the eyes of her daughter .
A girl whose talent for maths was identified at a young age, Shakuntala supplemented her family's dwindling resources by doing maths shows from an early age. Shakuntala Devi always lived life in her own terms and never believed in uncompromising in life. A Spanish man named Javier teaches her English and the way of life in Europe, as she finds fame as the 'human computer', eventually working her way into the Guinness Book of World Records. She marries an IAS officer named Paritosh (Jisshu Sengupta) but she fails to find a balance between maths and motherhood. Her testy relationship with daughter Anu (Sanya Malhotra), who wants a 'normal' life, forms the main conflict in the film.
The movie is definitely shown as the struggle Shakuntala Devi tries to balance between being a mother and a maths lover. Shakuntala is not perfect. She has her imperfections like the rest of us. The film seems in a hurry to get from point A to point B, like a standard cradle-to-the-grave biopic. A woman who never really understood the meaning of the word 'normal', Shakuntala Devi now gets a biopic which can only be described thus.
Shakuntala Devi Movie full Details- Trailer, Cast, Release Date, Platform, New Season, Director :
Shakuntala Devi Movie is releasing on Amazon Prime Video on date 31-July-2020, we would refresh you once we found any information about the next season of the Movie.
Shakuntala Devi Movie Cast
Vidya Balan as Shakuntala Devi
Sanya Malhotra as Anupama Banerjee
Jishu Sengupta as Paritosh
Amit Sadh as Ajay
Ahan Nirban as Srinivas
Barnaby Jago as English Presenter
Claire Ashton as Tea Room Lady
Noel Athayde as Male Jazz singer
Ian Bailley as Mediator
Shakuntala Devi Movie Available Language: Hindi
Shakuntala Devi Movie Streaming Partner: Amazon Prime Video
Shakuntala Devi Movie Release Date: 31-July-2020
Shakuntala Devi Movie Director: Anu Menon
Shakuntala Devi Movie Writer: Anu Menon, Nayanika Mahtani, Ishita Moitra
Watch Shakuntala Devi's Trailer Here:
Vidya Balan shines as Shakuntala Devi in this Maths biopic.