Bandish Bandits bring back and makes us fall in love with Indian classical music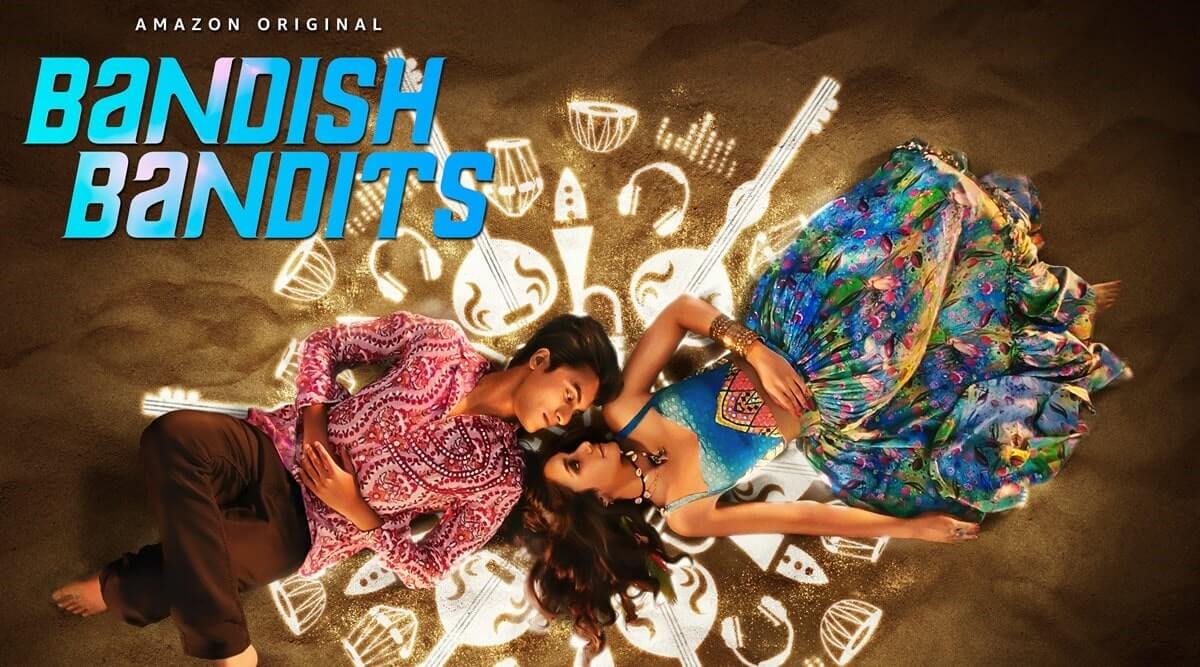 Bandish Bandits is a latest series that has released on Amazon Prime Video on the 4th of August 2020 and has reached into the minds of all the audiences and we are here to give you a genuine review about the show. The story is about two people who are completely opposite to each other fall in love and connect over music and their journey.
The series is directed by Annd Tiwari and the cast includes Naseeruddin Shah, Atul Kulkarni, Rajesh Tailang, Kunaal Roy Kapur, Sheeba Chaddha, Amit Mistry, Ritwik Bhowmik, Shreya Chaudhry, Tridha Choudhary, Rahul Kumar. The series aims to make Indian classical music appealing to the new generation millenials and it definitely does that. With hankar-Ehsaan-Loy, Prateek Kuhad, Lisa Mishra, Armaan Malik, Jonita Gandhi and Mame Khan being together for this music series, it defintely does not miss the point. The series open with a shot where Sangeet Samrat Rathod is holding a music class. He believes should be pure and includes discipline and aims to pass this feeling to all the generations ahead. On the other side is Tamanna who is a modern girl and a creator of studio music. These two meet at a concert where Tamanna performs and their story begins there.
The series takes you into the journey of music as Radhe is tied up between keeping up the family traditions, earning money for his household and falling in love. The musical journey is so enticing that you will not be able to let go off this series once you start watching it. The objective of this series to make you fall in love with classical music has definitely been fulfilled. You will enjoy each and every masterpiece of music created and sung in this series and will hunt for it later as well. We definitely recommend this series to you and hope you enjoy watching it as much as we did.
Bandish Bandits Web Series full Details- Trailer, Cast, Release Date, Platform, New Season, Director:-
Bandish Bandits Web Series is releasing on Amazon Prime Video on date 4-Aug-2020, we would refresh you once we found any information about the next season of the Web Series.
Bandish Bandits Web Series Cast
Shreya Chaudhary as Tamanna
Ritwik Bhowmik as Radhe
Naseeruddin Shah as Pandit Radhemohan Rathod
Sheeba Chaddha as Mohini
Rajesh Tailang as Rajendra
Amit Mistry as Devendra
Kunaal Roy Kapur as Arghya
Rahul Kumar as Kabir
Dilip Shankar as Rajaji
Atul Kulkarni as Digvijay
Rituraj Singh as Harshvardhan
Shashi Kiran as Munshi Ji
Meghna Malik as Avantika
Sanjay Nath as Randhawa
Ajay Kumar as Vikas Yadav
Bandish Bandits Web Series Available Language: Hindi
Bandish Bandits Web Series Streaming Partner: Amazon Prime Video
Bandish Bandits Web Series Release Date: 4-August-2020
Bandish Bandits Web Series Director: Anand Tiwari
Bandish Bandits Web Series Writer: Adhir Bhat, Amritpal Singh Bindra, Lara Chandni, Anand Tiwari
Bandish Bandits Web Series Producer: Murshid Akhtar, Amritpal Singh Bindra, H.N Sharma Jodhpur, Shahbaz Khan, Dimple Mathias, Pranati Nagarsheth
Bandish Bandits Web Series Music: Shankar Mahadevan, Loy Mendonsa, Ehsaan Noorani
Watch Bandish Bandits Trailer Here :
Bandish Bandits bring back and makes us fall in love with Indian classical music