Sufiyum Sujatayum on Amazon Prime Video is a dull tale of sufi and love.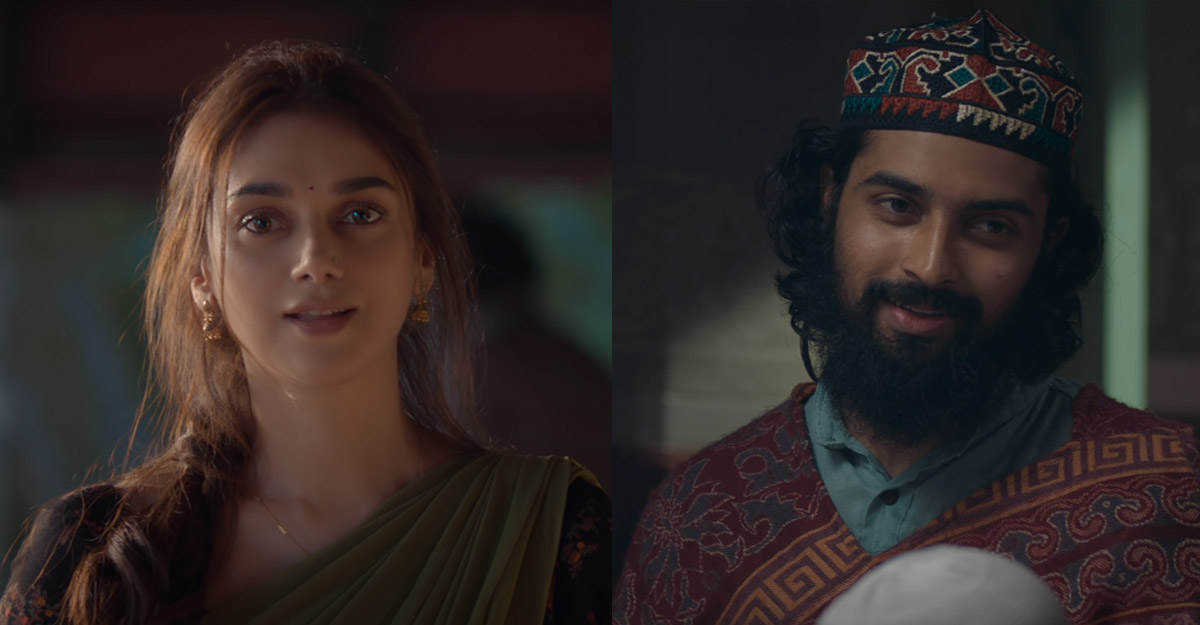 Sufiyum Sujatayum is the latest addition to the movies being released on the OTT platform, Amazon Prime Video. The movie is originally in Malayalam and caters to the regional content audience. It released on Amazon Prime Video on the 3rd of July, 2020. The film stars Jayasurya, Dev Mohan and Aditi Rao Hydan in lead roles. It is the first Malayalam movie to have a direct OTT release amidst the pandemic.
Sujatha played by Aditi Rao falls in love with young Sufi and since it involves inter-religious issue, her father marries Sujatha off to a rich NRI in Dubai. Ten years since their love remains incomplete and she feels it is done with. But, with the news of the death of Sufi, her husband Rajeev decides to take her to see Sufi one last time. This is where the entire story makes sense for us.
The movie begins well with some exceptional dialogues and scenes but gets lost in transit as it moves on. The concept of love-jihad though used in the movie does not justify itself in the movie. It is a just a light concept trotted on in the film and it leaves us with some disappointment. It is a romantic musical but there is no equal balance of both the elements in the movie. The best moments of the movie belong to the end of the film and this is a comparatively short time considering the run time of the movie. It is a movie that came with a lot of expectations but failed to deliver results for us.
Sufiyum Sujatayum full Details- Cast, Release Date, Platform, New Season, Director.
Sufiyum Sujatayum is releasing on Amazon Prime Video on date 3-July-2020, we would refresh you once we found any information about the next season of the movie.
Sufiyum Sujatayum Cast
Jayasurya as Dr. V.R. Rajeev
Aditi Rao Hydari as Sujatha
Anjali as Leela
Aseem as Police Inspector
Vijay Babu as Syed
Veda Bhadra as Purdah Clad Girl
Dev Mohan as Sufi
Abhilash as Coordinator
Radeep Alanallur as Bus Conductor
Sufiyum Sujatayum Available Language: Malayalam
Sufiyum Sujatayum Streaming Partner: Amazon Prime Video
Sufiyum Sujatayum Release Date: 3-July-2020
Sufiyum Sujatayum Director: Naranipuzha Shanavas
Sufiyum Sujatayum Producer: Vijay Babu, Vinay Babu
Sufiyum Sujatayum Writers : Naranipuzha Shanavas
Sufiyum Sujatayum Music : M. Jayachandran
Watch Sufiyum Sujatayum Trailer Here:
Sufiyum Sujatayum on Amazon Prime Video is a dull tale of sufi and love.