Kathmandu Connection explores the cop-gangster formula with a twist.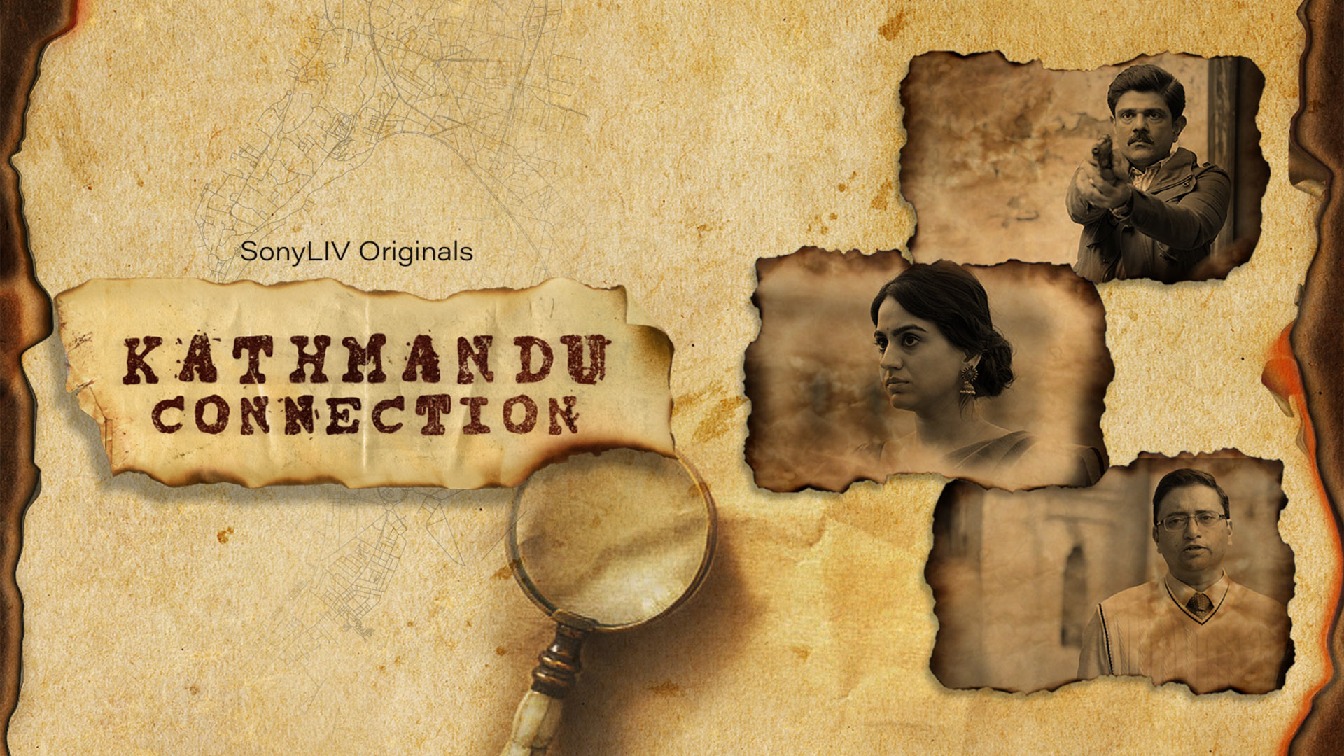 The new trend we are seeing in the OTT industry is the police and gangster story which is being explored by all. This trend though safe is also a little tricky when making a difference. It is very easy to go unnoticed in this trend. Kathmandu Connection is a superb attempt at making a mark in the cop-gangster cluttered market. The series is a 6-episode story loosely inspired by real life events and set in the early 1990s. The series features Amit Sial as the lead DCP handling the case along with Pratik Mehra, Vijit Singh and many others as well.
The story is set in the aftermath of the 1993 bomb blasts following three significant events that happened after the blasts. Following the multiple crimes happening, the police officials start investigating the case and start finding connections of all these cases to Kathmandu. Can the police find the connection between the crimes and Kathmandu? Watch how the mystery is unraveled as the story unfolds.
The story has many good elements of suspense and thrill but considering that there are three parallel stories being run, the essence gets lost. The beginning of the story may look difficult and confusing to you as a viewer but as the story unfolds and the series is about to end, the twists and turns will leave you in awe. The series is a definite watch to unfold some mysterious and opens up doors for the new season that could on the way as well.
Kathmandu Connection Web Series full Details- Trailer, Review, Cast, Release Date, Streaming Platform(OTT), New Season, Director-
Kathmandu Connection Web Series is releasing on Netflix on date 23-April-2021. we would refresh you once we found any information about the next part of the Movie.
Kathmandu Connection Web Series Cast:-
Sanjiv Chopra
Anurag Arora
Gopal Datt
Zakir Hussain
Akanksha Pandey
Aksha Pardasany
Anshuman Pushkar
Rishabh Sharma
Amit Sial
Vikram Singh Sodha
Available Language: English, Hindi
Movie Streaming Partner: Sony Liv
Release Date: 23-April-2021
Director: Sachin Pathak
Writer: Siddharth Mishra
Producer: Arun Singh Dikky
Music: Sneha Khanwalkar
Genre: Suspence
Watch Kathmandu Connection Trailer Here:-
Kathmandu Connection explores the cop-gangster formula with a twist.