Raat Baaki Hai, a cutting edge thriller to keep you hooked.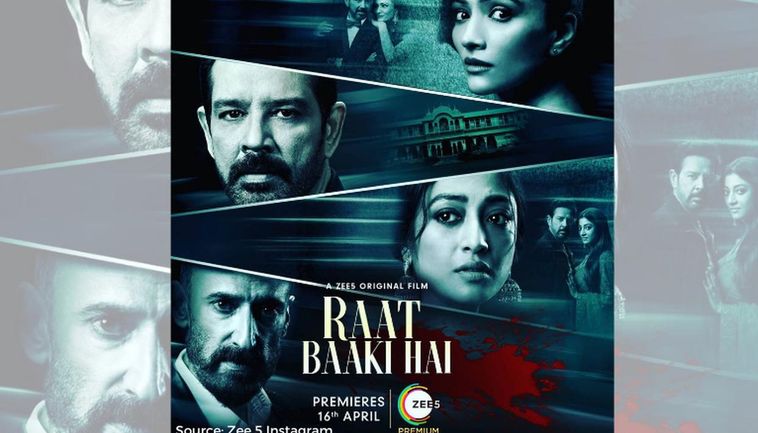 Raat Baaki Hai, a latest addition to the series of thrillers is here. With Rahul Dev in the opening scene, we set our expectations high and look forward to an exciting thriller. Rajesh Ahlawat, played by Rahul Dev is the royal cop of Rajasthan and gets into the murder case of Vani played by Dipannita Sharma. The obvious suspect of the case is Karthik played by Anup Soni. The story gets interesting with Karthik meeting his ex-lover Vasuki (played by Paoli Dam). When Karthik has nowhere to go to save himself, he takes shelter at the palace of Raja Sujan Singh and bumps into Vasuki there.
In the beginning, the story is complex and everyone is a suspect in the murder case but as the story unfolds, we get more insights about characters and the suspense builds on. Will Ahlawat be able to solve this mystery or will it take another turn? You have to watch the series to find out.
Raat Baaki Hai full Details- Trailer, Review, Cast, Release Date, Streaming Platform(OTT), New Season, Director-
Raat Baaki Hai  is releasing on Zee5 on date 13-April-2021. we would refresh you once we found any information about the next part of the Movie.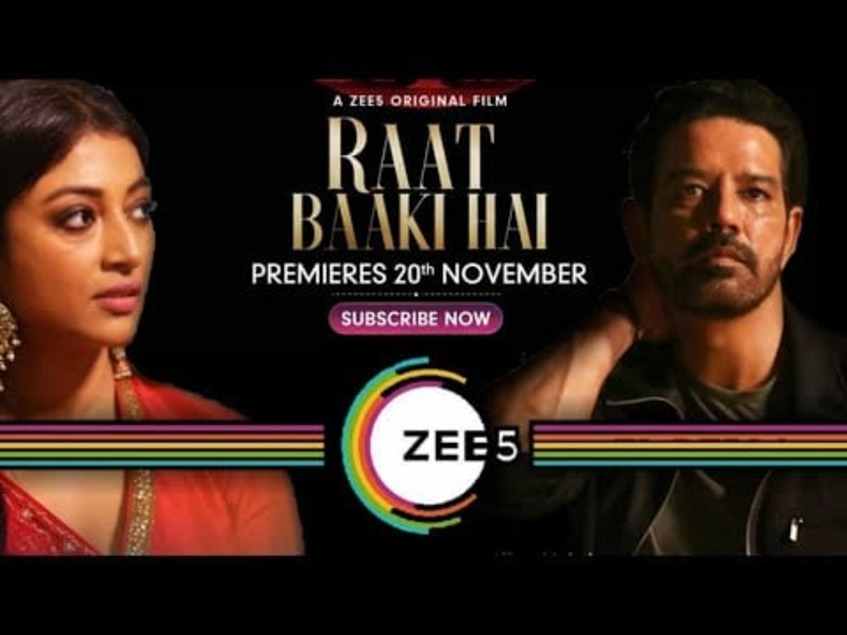 Raat Baaki Hai Cast:- 
Paoli Dam as Vasuki 
Anup Soni as Karthik 
Dipannita Sharma as Vani 
Rahul Dev as Rajesh Ahlawat
Aakash Dahiya as Sangram 
Sameer Malhotra as Sujan Singh 
Saurabh Sachdeva as Rehan Mustafa
Available Language: English, Hindi
Movie Streaming Partner: Zee5
Release Date: 13-April-2021
Director: Avinash Das
Writer: Akhilesh Jaiswal, Siddharth Mishra
Producer: Tanuj Bhatia, Samar Khan
Music:  Jam 8
Genre: Suspence
Watch Trailer of Raat Baaki Hai –
Raat Baaki Hai, a cutting edge thriller to keep you hooked.