Aarya brings back Sushmita Sen in a strong role on Disney+Hotstar.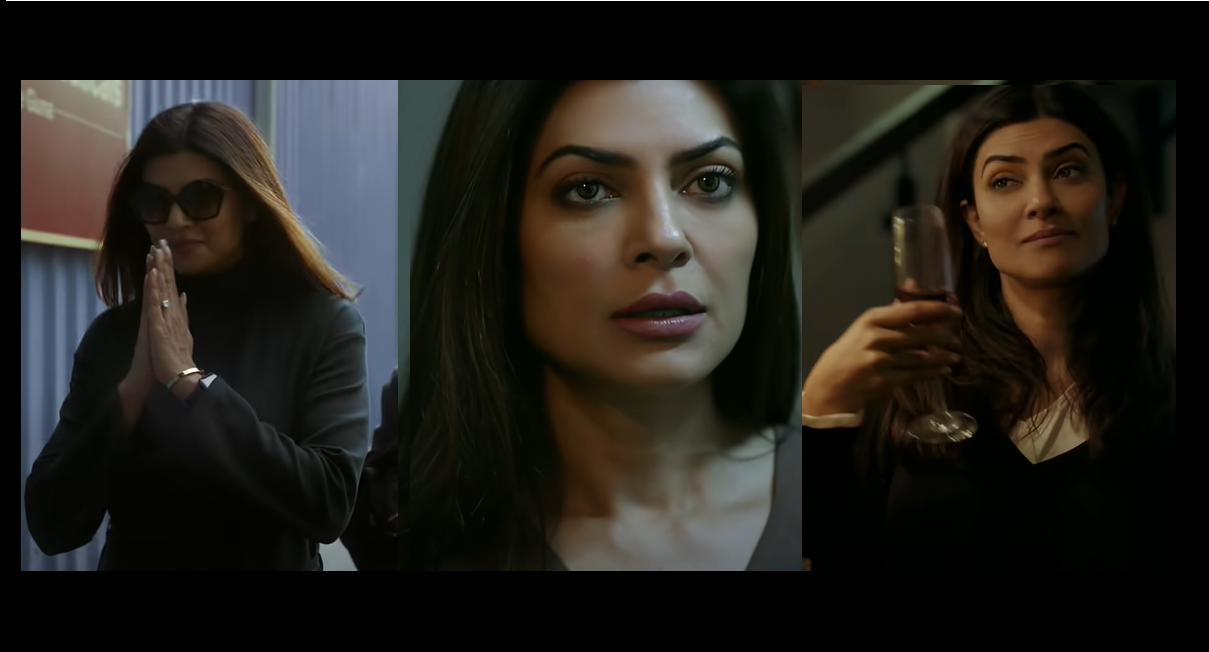 Sushmita Sen has been the heart throb of the nation and we have loved her every time she has come on screen. The new series, Aarya having her as a lead cast has got us all excited and we were the first to watch this series and review it for you. Aarya is the story of a family, of love and how far will a mother go.
Aarya is based on the Dutch drama series, Penoza and is produced for Disney+Hotstar by produced by Endemol Shine India and Madhavani's Ram Madhavani Films. The series] is co-directed by Ram Madhvani, Sandeep Modi and Vinod Rawat. Like you have seen in the trailer, it stars Sushmita Sen and Chandrachur Singh in lead roles as husband and wife. It also stars Sikander Kher, Ankur Bhatia, and Namit Das in the series. It is the story of Aarya (Sushmita Sen) who gets caught in the deep secretive world of her husband who deals with illegal works.
When you initially start watching the series, it takes you into a new world, a world of Aarya and Tej who are happily married. It dives right into their lives and shows the happy side. But, as all good things come to an end, the secrets of Tej are slowly revealed to us. Tej who is involved in illegal work gets into trouble and Aarya who always wanted to away from the illegal world and crime gets into exactly that. She goes beyond her beliefs to protect her family and starts behaving like a shield to protect everyone close to her. Sushmita Sen is worth watching on screen and she convinces you of the helpless yet strong woman that she plays on screen. The woman who is ready to take on the world for her family.
The series has everything in it. Right from family, drama, crime and suspense, you will be fed with every emotion in this series. You definitely must watch this series for the fabulous acting done by both Sushmita Sen and Chandrachur Singh. These gems have come back on screen and have been a treat to watch. We highly recommend this series to you to see and feel the strong side of a protective woman and to be convinced about it with Sushmita Sen on screen.
Aarya Web Series Full Details :
Movie Cast
Sushmita Sen as Aarya Sareen
Chandrachur Singh as Tej Sareen
Sikander Kher as Daulat
Alexx ONell as Bob Wilson
Namit Das as Jawahar
Manish Choudhary as Shekawat
Virti Vaghani
Viren Vazirani
Streaming Partner: Disney + Hotstar VIP
Release date: 19-June-2020
Director: Ram Madhvani
Producers: Ram Madhvani
Writer: Ram Madhvani
Production companies: Ram Madhavani Films, Endemol Shine India
Music director: Ram Madhvani, Sandeep Modi, Vinod Rawat
Aarya is releasing today on Disney + Hotstar VIP, we would refresh you once we found any information about the next season release of the series.
Watch Aarya Trailer Here :-
Aarya brings back Sushmita Sen in a strong role on Disney+Hotstar.