Home Stories feels like our very own lockdown stories is now on Netflix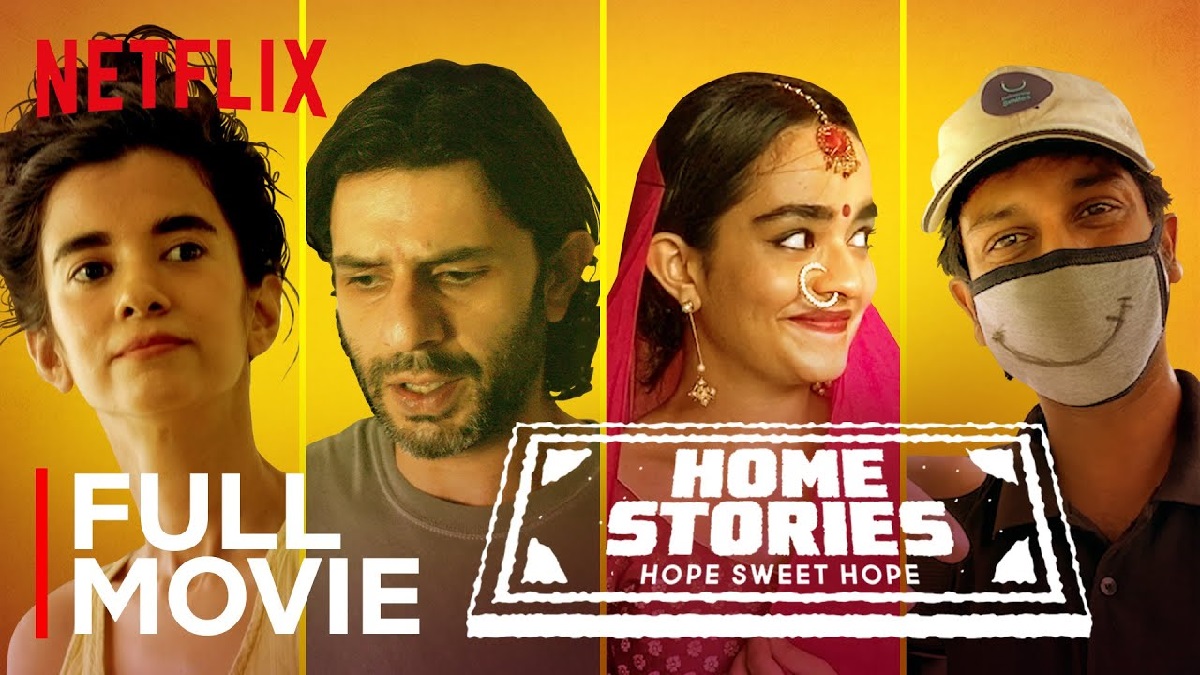 Netflix has always been know for bringing out new content on the go and it is back with a very relatable movie this time. Home Stories is a movie based on the lockdown stories and is streaming on Netflix. It is a collection of four short films based on lockdown and it may end up looking like your very own story as well. This is the first time coronavirus has been used as a subject and a movie created around it.
The movie is directed by four filmakers- Sahirr Sethi, Anubhuti Kashyap, Tanvi Gandhi and Ashwin Laxmi Narayan. These movies have been shot completely in lockdown and that is the story that tries to potray as well. The first movie is titled Out with it and stars Arjun Mathur and touches the concept of mental health during this pandemic. The next story is Will you be my Quarantine. A couple who start off as a one-night stand couple end by being quarantined with each other due to the lockdown. They develop a bond for each other over a period of time and end up spending time with each other. The other two titles Delivering Smiles and Web ne bana di jodi are also a part of this movie as well.
The movie is really heart warming and shows the truth about how life has changed post lockdown and how somethings which we thought were unimaginable and have become a basic necessity now. It is a movie which we all must see since we will relate to it and will understand the truth of how things have changed post this lockdown.
Home Stories Movie Full Details- Cast, Release Date, Platform, New Season, Director.
Home Stories is releasing on Netflix Originals, we would refresh you once we found any information about the next part of the Movie.
Movie Cast
Apoorva Arora
Arjun Mathur
Veer Rajwant Singh
Saba Azad
Imaad Shah
Streaming Partner: Youtube and Netflix
Director: Sahirr Sethi, Anubhuti Kashyap, Tanvi Gandhi and Ashwin Laxmi Narayan.
Watch Home Stories Full Movie Here :-
Home Stories feels like our very own lockdown stories is now on Netflix