Netflix latest upcoming show Cursed is here with its first trailer.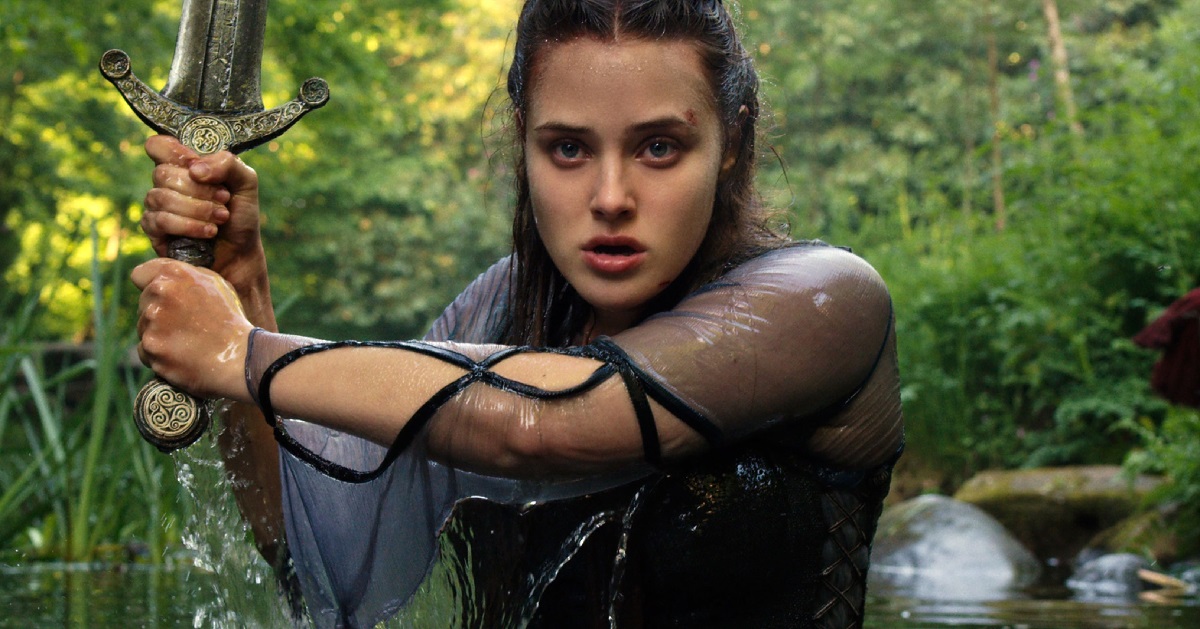 If you loved Katherine Langford in the series 13 reasons why, you will be excited watching this new upcoming series called Cursed which has just launched its official teaser. Katherine plays the role of Nimue in the series and the teaser looks pretty intense. The series is an attempt to create a new character with the re-imagining of the Arthurian legend that tells the story from the perspective of Nimue. After the death of her mother, Nimue joins forces with Arthur (Devon Terell) and they together go on a mission to find the wizard Merlin (Gustaf Skarsgard) to deliver an ancient sword.
The show is basically based on the upcoming illustrated novel from Thomas Wheeler and Frank Miller. The whole idea is to shake off the legend and to create a new superhero, a new world of new characters with different perspective for the audience. The teaser does out give out a lot in terms of the story but definitely looks exciting and has got us all asking for more. We cannot wait for 17th of July to see the actual series roll out.
Meanwhile, you can enjoy the Cursed trailer and keep the curiosity going on.
Cursed Movie Full Details- Cast, Release Date, Platform, New Season, Director.
Cursed Movie is releasing on Netflix Originals on date 17-July-2020, we would refresh you once we found any information about the next part of the Movie.
Movie Cast
Katherine Langford
Peter Mullan
Lily Newmark
Daniel Sharman
Gustaf Skarsgård
Devon Terrell
Sebastian Armesto
Shalom Brune
Emily Coates
Rob Day
Zak Holland
Billy Jenkins
Nicki Vickery
Catherine Walker
Jermaine Allen
Ashley Bannerman
Streaming Partner: Netflix
Release Date: 17-July-2020
Director: Jon East, Daniel Nettheim, Zetna Fuentes, Sarah OGorman
Producer: Alex Boden, Ben Holt, Mike Horvath, Silenn Thomas, Zetna Fuentes
Writers: Frank Miller, Tom Wheeler
Music Director:Ayana Haviv, Michael Perfitt