Khuda Haafiz does not manage to keep us hooked inspite of this chase story.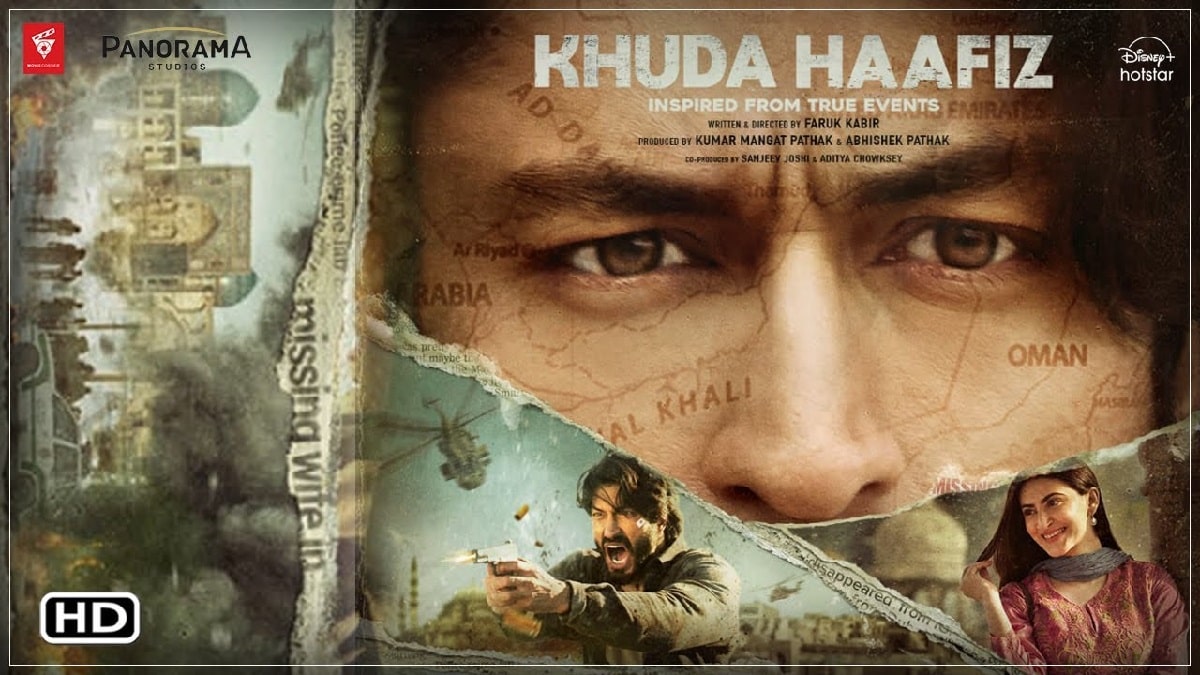 Khuda Haafiz is an action thriller film streaming on Disney+Hotstar. It is written and directed by Faruk Kabir and produced under Paranoma Studios. It stars Vidyut Jammwal and Shivaleeka Oberoi with Annu Kapoor, Aahana Kumra and Shiv Pandit in supporting roles. The movie is set during the financial crisis of 2008 wherein a number of people lost their jobs and started failing prey to scams of job offers putting themselves in helpless situations. The movie released on Disney+Hotstar on the 14th of August,2020.
Vidyut who is know for his action stunts impresses us whenever he has to play that part but apart from that being a normal guy who is worried with problems, does not suit him as a character. Lucknow based software guy who gets married and then the problem of 2008 arises where people lost their jobs. He and his wife are both jobless and start looking for every possible option of work. They fall prey to a scam and ends up having his wife kidnapped in a foreign land called Norman. Sameer goes looking for his missing wife and finds himself helpless and in dilemna.
The movie is too long and does not hold your interest as a viewer. You end up waiting for scenes when Sameer will get into a fight minus his crying wife around him. At certain points, you just want to fast forward the movie to the good parts. It is a good action movie but could have done better in terms of the story-line. There was a huge potential in the concept but unfortunately, we did not enjoy the movie as much as it promised.
Watch Khuda Haafiz Trailer Here:-
Khuda Haafiz does not manage to keep us hooked inspite of this chase story.