Hum Bhi Akele Tum Bhi Akele: ​​Movie Review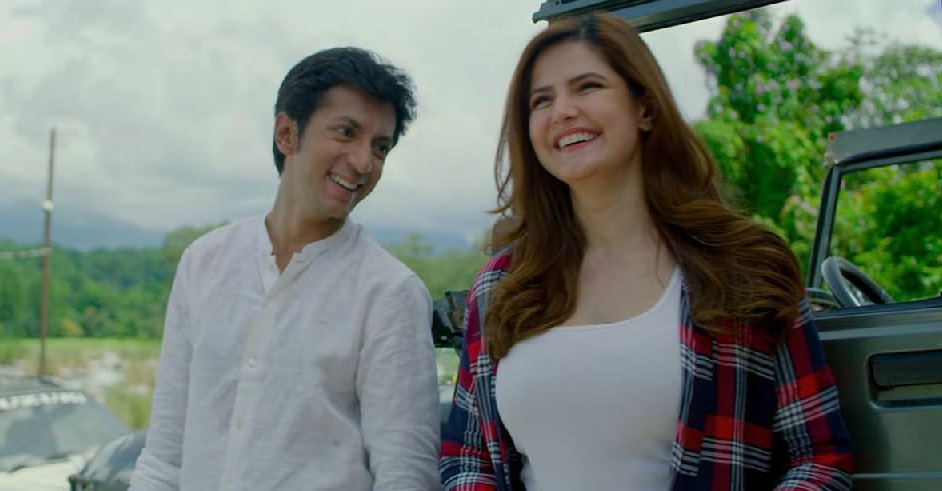 Many films based on the boy-girl road trip have been made in Bollywood. Fresh examples like Jab We Met and Jab Harry Met Sejal are in front of us. 'Hum Bhi Akele Tum Bhi Akela' has been released on the OTT platform, with Zarine Khan and Anshuman Jha in lead roles and director Harish Vyas.
The Story & Review:-
In this boy-girl road trip, there is an attempt to do something different and new by giving a twist of LGBTQ. Heroine Mansi (Zarine Khan) is a lesbian who runs away from home when the boys come to see her. Hero Veer (Anshuman Jha) is gay, runs away from home at the moment of engagement. Both do not have the courage to tell their family members that they are gay.
The two meet in Delhi and the situation is such that the two go on a journey together. The film lacks entertainment. An attempt has been made to make the journey of Veer and Mansi exciting. Comedy has also been cast, but the scenes are so long and boring that the audience is not at all interested in what they are talking about. Their conversation is not interesting.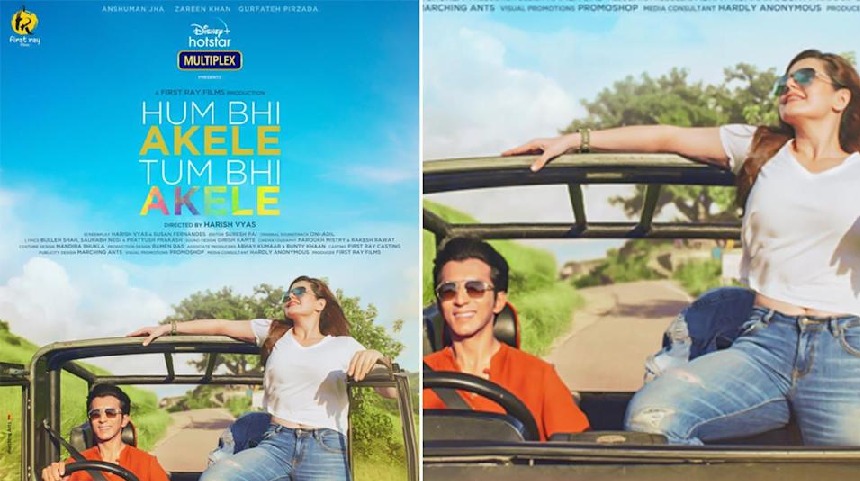 Harish Vyas as director has been more focused on making the film look beautiful. The set and the characters looked beautiful. Because of this, the film became such a beautiful painting which has no life. An attempt was made to raise a big issue, but when the weight did not lift it was left in the middle. A twist is given in the climax, which arouses sympathy for Mansi and Veer, but by then it is late.
The main character of 'Hum Bhi Akele Tum Bhi Akele' appears on the line of the main characters of 'Jab We Met'. Particularly, Zarin's character resembles the song to a large extent. Anshuman considers this equality as a complement – "See, there are 6 types of people in the world in total. If you pick any character, then he will match any one of the 6. It is very common. The characters of many films match each other many times, but our story and the backdrop of the characters are very different. The love story of both was possible in Jab We Met.
Hum Bhi Akele Tum Bhi Akele Movie full Details- Trailer, Review, Cast, Release Date, Streaming Platform(OTT), New Season, Director-
Hum Bhi Akele Tum Bhi Akele is releasing on Disney+ Hotstar VIP on date 9-May-2021. we would refresh you once we found any information about the next part of the Movie.
Hum Bhi Akele Tum Bhi Akele Cast:-
Anshuman Jha
Zareen Khan
Ravi Khanvilkar
Gurfateh Pirzada
Nitin Sharma
Denzil Smith
Available Language: Hindi
Streaming Partner: Disney+ Hotstar VIP
Release Date: 9-May-2021
Director: Harish Vyas
Writer: Susan Fernandes, Harish Vyas
Producer: Anshuman Jha
Music: Girish Ramteke
Genre: Drama, Romance, homosexual, lesbian, gay.
Duration: 1h 57min
Watch Hum Bhi Akele Tum Bhi Akele Traile Here:-
Hum Bhi Akele Tum Bhi Akele: ​​Movie Review